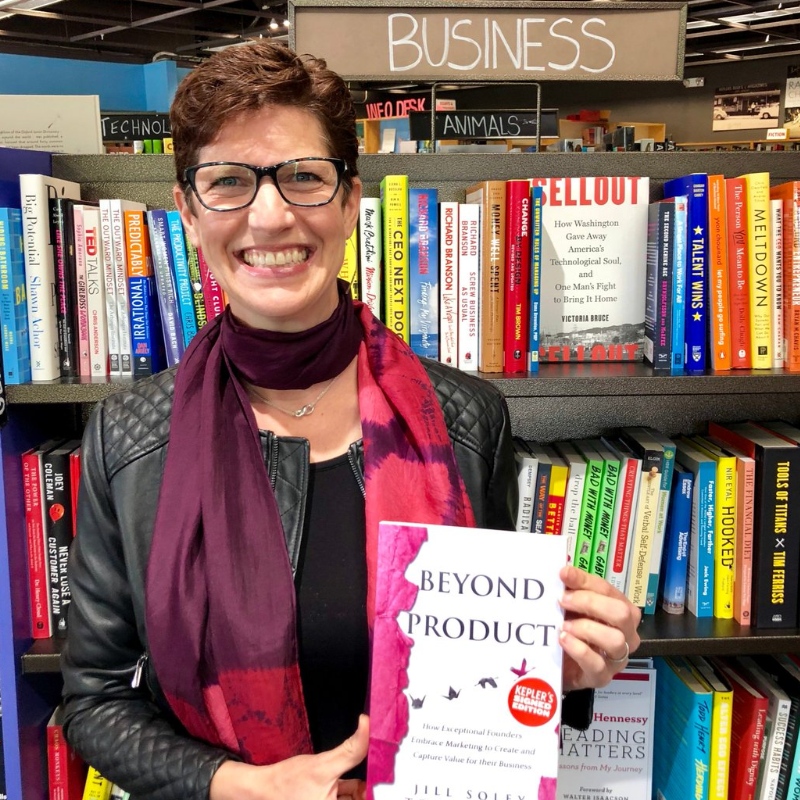 22 Sep

September 25, 2019 – Entrepreneurs' 401k Chris Palmisano and Beyond Product Jill Soley

"The audio file was removed when we switched hosts. Sorry. The cost was prohibitive. If you need the file, contact us and we will send it."

Chris Palmisano – Chief Operating Officer at Rocket Dollar
The cap on contributions to a solo 401k is $62,000, if you are above
age 50. For someone running their own business, this provides
an opportunity to shelter from taxes an enormous amount of money.
Chris is Chief Operating Officer/Chief Revenue Officer and Board Member at Rocket Dollar – a self-directed investment company that assists clients in invest securely and easily in real estate, precious metals, and more. A former Marine Corps officer, Chris now guest lecturers at business schools, is an angel investor, and an advisor to CEOs. He is a leading speaker on sales, marketing, startup accelerators, business development, SolarWinds, and Google. He has held leadership roles in operations at Khorus Software, SolarWinds, and Google.
He is a mentor at startup accelerators, a guest lecturer at business schools, an angel investor, Founding Venture Partner at NextGen Venture Partners.

Jill Soley – VP Platform at Cloverpop and Bestselling Author of Beyond Product
The founder, the CEO needs to be talking to customers all
the way along, and I am amazed how many founders and leaders
are so out of touch with the market.
Jill Soley is a Silicon Valley-based strategic product and marketing executive. She learned how to teach others to soar as a hang gliding instructor in North Carolina. Since then, she has launched and grown innovative new products at Adobe, Freshworks, and Siebel and advised and consulted to many startups. Passionate about how teams work together as well as their results, Jill currently leads Product Management and Product Marketing at Cloverpop, a venture-backed technology startup that helps companies drive business outcomes through improving their decision practices. Jill holds a BS and MBA from MIT and is working hard with her husband to raise two young men who take smarter risks than hang gliding. Based on interviews with more than 50 startup veterans, Beyond Product provides a roadmap to help entrepreneurs leverage marketing turn their ideas into successful businesses.