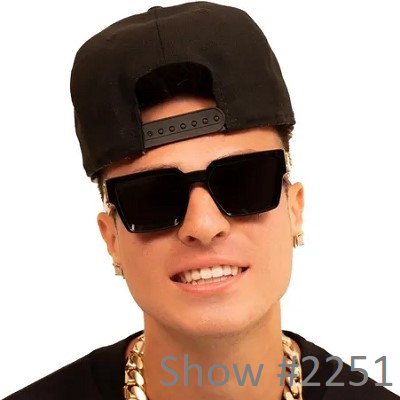 21 Jul

July 21, 2023 – 22 Year Old Millionaire Reno Davis and Trillions of Repo Mary Ellen Tuthill



Reno Davis – American Businessman, Fashion Icon, And Instagram Star
Wholesaling real estate is the best way to make money as a young man
because it requires little to no capital to get started. You find a distressed
property, you make a cash offer and then I assign the contract to an investor.
Reno Davis is a remarkable 22-year-old self-made millionaire from Miami, FL, who has cracked the code on the real estate wholesaling industry. Reno is an American Businessman, fashion icon, And Instagram star from the Sunshine State. He is most recognized for his ventures in the real estate wholesaling industry. At the age of 20, He began his real estate ventures and has found great success. Aside from real estate, He has a great taste of fashion and a huge following on his Instagram platform. Reno is featured in Forbes. Reno's journey is a captivating tale of perseverance, determination, and triumph. At the young age of 22, he achieved extraordinary success by leveraging his expertise in real estate wholesaling. With his unique approach, Reno has closed an impressive 66 real estate deals in just two years, surpassing industry veterans many times his age. Reno can provide invaluable insights into how anyone, regardless of their age or financial situation, can enter into real estate wholesaling and experience exponential growth in their net worth. His success story serves as an inspiration to young people who feel financially trapped and are searching for a viable path to financial freedom. One of the most compelling aspects of Reno's story is his firm belief that age is merely a number when it comes to achieving success. He emphasizes the importance of dedication, hard work, and a strong work ethic in surpassing obstacles and attaining remarkable results. Reno has overcome the obstacles that hold many young people back from pursuing their dreams.





Mary Ellen Tuthill – Former Writer-Editor of iMoneyNet – Financial Intelligence and the Author of "Repo Madness:: A Simpleton's Guide to the Street's Wicked Ways"
By the early 80s, the repo market was the largest securities
market in the world and was pegged at $50 billion in 1982.
Today it is in excess of $13 trillion.
M.E. Tuthill was born and raised outside of Boston, Massachusetts. A graduate of Boston College with a BA in American History, she went on to earn two master's degrees: an MA from the University of Maryland in American Studies and an MS from Syracuse University in Communications. A self-described "perpetual student," she worked for ten years as a broadcast journalist. For the next 13 years she would work as a financial advisor also penning a financial planning column for the local paper. Eventually the rough and tumble of the securities business took its toll and she embarked on a third career as a full-time financial writer. Hired in 2006, initially the work was uninspiring. What had been a job writing about sleepy money-market funds turned into a journey deep into the recesses of shadow banking. Tuthill was hooked. She wanted to learn everything about shadow banking and as the days, weeks, months, and years passed, amassed hundreds of articles, scholarly papers, marketing material from the banks and government reports. The result is "Repo-Madness: A Simpleton's Guide to the Street's Wicked Ways."