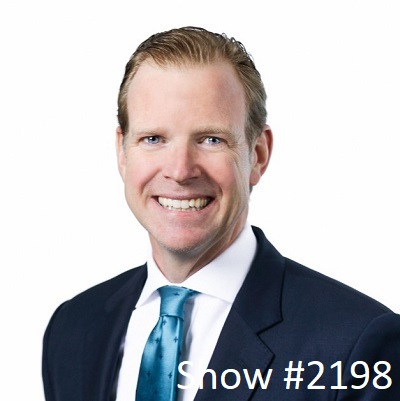 05 Apr

April 5, 2023 – Real Estate Investing James Nelson and the 4 P's Ed Hajim



James Nelson – Principal, Head of Tri-State Investment Sales at Avison Young and Author of The Insider's Edge to Real Estate Investing: Game-Changing Strategies to Outperform the Market
Real estate is an inefficient marketplace. Selling owners do not get the
highest price because they did not market the property, but allow investors
to get great buy-in prices so they can unlock the true potential of the
property and get outsized returns.
Highly acclaimed investment sales broker James Nelson is Principal and Head of Avison Young's Tri-State Investment Sales group in New York City. During his 25-year career, Nelson has sold more than 500 properties and loans totaling over $5 billion. His accolades include being named Commercial Observer's Power 100, CoStar's Power Broker, and receiving the Deal of the Year award by REBNY. James is also a serial real estate investor and has launched two real estate funds with total capitalizations of over $350 million. He is passionate about helping others achieve real estate success and offers regular training through his podcast "The Insider's Edge To Real Estate Investing." He regularly lectures at Columbia, Fordham, NYU, Wharton, and his alma mater Colgate.



Ed Hajim – Author of On the Road Less Traveled: An Unlikely Journey from the Orphanage to the Boardroom
My goal is for people to have a better conversation with themselves.
It's the most important conversation you have. It's the only constant
in life – you and your inner voice talking for your entire life.
Ed Hajim, the son of a Syrian immigrant, is a seasoned Wall Street executive with more than fifty years of investment experience. He has held senior management positions with the Capital Group, E. F. Hutton, and Lehman Brothers before becoming chairman and CEO of Furman Selz. Hajim has been the cochairman of ING Barings, Americas Region; chairman and CEO of ING Aeltus Group and ING Furman Selz Asset Management; and chairman and CEO of MLH Capital. In 2009, he became president of Diker Management and is now the nonexecutive chairman at HighVista Strategies. In 2008, after twenty years as a trustee of the University of Rochester, Hajim began an eightyear tenure as chairman of the university's board. Upon assuming that office he gave the school $30 million—the largest single donation in its history—to support scholarships and endow the Edmund A. Hajim School of Engineering and Applied Sciences. Through the Hajim Family Foundation, he has made generous donations to organizations that promote education, health care, arts, culture, and conservation. In 2015, he received the Horatio Alger Award, given to Americans who exemplify the values of initiative, leadership, and commitment to excellence and who have succeeded despite personal adversities. At the age of 3, Ed Hajim was kidnapped by his father, driven cross-country, and told his mother was dead. He pressed his face against the car window, watched the miles pass and wondered where life will take him. Where you'd least expect. In a memoir filled with human drama, wisdom and timeless life lessons, On the Road Less Traveled: An Unlikely Journey from the Orphanage to the Boardroom (Skyhorse; March 2, 2021) tells the improbable story of how Ed bounced from foster homes to orphanages, in a daily struggle to survive, to living the American dream as an accomplished Wall Street executive and model family man with great moral fiber and the means to give back to a world that seemed intent on rejecting him.