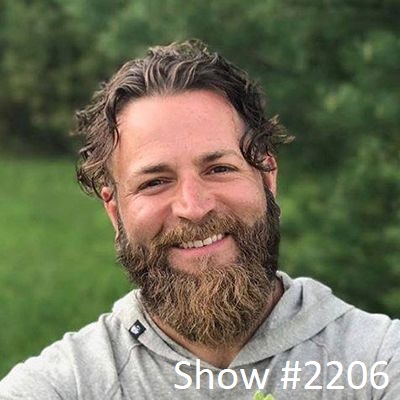 21 Apr

April 21, 2023 – Outdoor Channel TV Star Daniel Vitalis and Discovering Purpose Del H. Smith



Daniel Vitalis – Founder of the nutrition company Surthrival.com, TV Star on Outdoor Channel show WildFed     
We have reached a point in history for the first time where human beings
don't actually have relationships with the species that they consume. We are
like lions that have never seen a gazelle.
Daniel Vitalis is the host of WildFed on Outdoor Channel. For ten years he lectured around North America and abroad, offering workshops that helped others lead healthier, more nature-integrated lives. A successful entrepreneur, he founded the nutrition company Surthrival.com in 2008. Most recently, he hosted the popular podcast ReWild Yourself. He's a Registered Maine Guide, writer, public speaker, interviewer, and lifestyle pioneer who's especially interested in helping people reconnect with wildness, both inside and outside of themselves. After learning to hunt, fish, and forage as an adult, Daniel created WildFed to inspire others to start a wild-food journey of their own. Headquartered in the Lakes Region of Maine, he lives with his beautiful wife Avani and their Plott Hound Ellie. Connect with him at Wild-Fed.com, as well as on Instagram @danielvitalis and Facebook.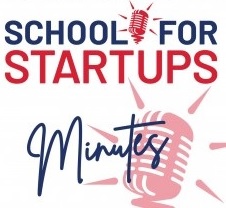 SFS Minute 168: Acorns! Acorns! Acorns!



Del H. Smith – Author of Discovering Life's Purpose: Re-Examining The Club 
I am trying to help anybody that feels uncertain or feels they don't
even have a purpose in life to discover that in fact they do!
Del H. Smith is the author of an inspiring book, Discovering Life's Purpose: Re-Examining The Club. He has devoted two decades of research into discovering the purpose of life. His research includes the study of philosophy and participation in religious retreats. His work is fueled by the extensive reading of books by Atheists, spiritualists, and religious apologists. His personal pursuit of life's purpose ran the gambit from Atheist to unfulfilled convert to fervent Christian. His journey involved a critical examination of The Club, the multi-denominational Christian Church. Smith has developed a video channel, entitled the Meaning of Life Video Series, as well as a blog. Smith is the developer of an experiential learning methodology that applies one's unique life experience to their reason-based thinking. He retired as an international marketing consultant. His clients included IBM, Microsoft, Dell Computers, Hewlett Packard, and many other global companies. He has developed financial and sales process methodologies that have been adopted in over a dozen countries. Upon retirement, he directed his business experience to the development of reason-based thought processes in pursuit of establishing one's life purpose. His family includes his three children, their late mother, his three grandchildren and his wife, Marcelle. He lives in Markham, Ontario, Canada.