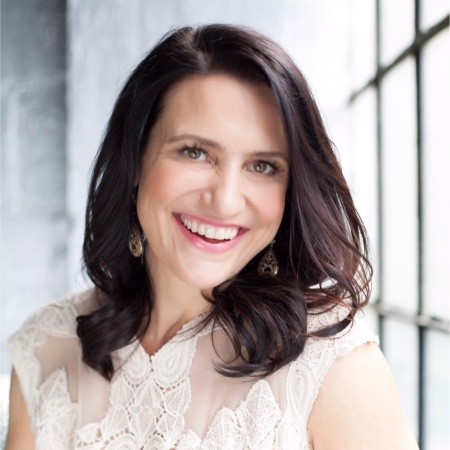 09 Aug

August 9, 2019 – Online Trainer Tracy Matthew and Culture as Competitive Advantage Jeff Grimshaw & Jennifer Landis

"The audio file was removed when we switched hosts. Sorry. The cost was prohibitive. If you need the file, contact us and we will send it."

Tracy Matthews – Chief Visionary Officer of Flourish & Thrive Academy, Jewelry Brand Coach, Jewelry Business Consultant, Digital Marketing Strategist
I don't explore my competition because I don't feel like we have any.
What we do in a very specific niche is very specific to the niche.
Tracy Matthews is a Jewelry Designer, Host of the Thrive By Design Podcast, and Mentor for Jewelry Entrepreneurs and other Creatives. Tracy has learned the ups and downs of the jewelry business from the ground up, as she's been running her own jewelry business for over twenty years. She uses her podcast and teaching programs to disseminate her knowledge and help others benefit from her experience. She believes that the jewelry market works best when artists cooperate and collaborate, and her efforts to lift up younger and less experienced artists proves the truth of her words. She loves to help people spend more time creating and less time worrying about the aspects of business that aren't their forte. She has been featured on InStyle, Elle, Us Weekly, Real Simple, Martha Stewart Weddings, Entrepreneur, and on the Today Show, and appeared on countless podcasts as an artist and entrepreneurship expert.

Jeff Grimshaw and Jennifer Landis – Partners at MGStrategy and Authors of Five Frequencies: Leadership Signals that turn Culture into Competitive Advantage (Logos Institute Best Practices Series Book 2)
Treat mistakes as intellectual capital and always reserve the right to get smarter. These are really powerful points of view for entrepreneurs to push into their organizations.
Jeff Grimshaw is a partner of MGStrategy, where he works with the senior leaders of companies to align their companies' people and strategy, so that the company culture they create can catapult them into success. Jeff has published articles in Chief Executive Magazine, Chief Learning Officer, Conference Board Review, Strategy and Leadership, and other journals. He's co-authored Leadership Without Excuses to help companies improve the accountability within their organizations, and Five Frequencies to guide people towards their company's optimal culture.
Jennifer Landis leads MGStrategy's research practice. She aids people and organizations in measuring the impact of their alignment and culture-shaping efforts so they can do more of what's working and change what isn't. Jennifer excels at taking measurements that offers compelling insight and produces coherent, effective action plans. She co-wrote Five Frequencies with Jeff.