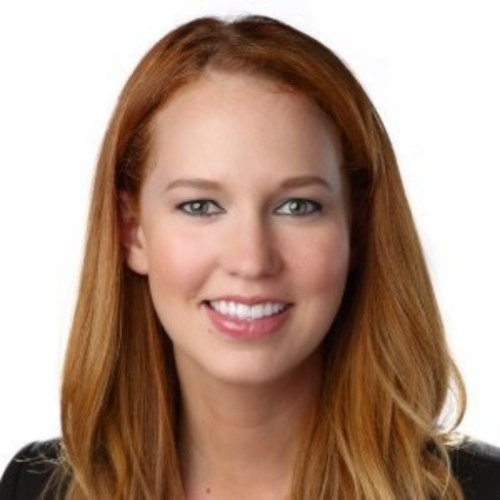 19 Oct

October 19, 2019 – IBM Security Wendi Whitmore, Open Window Jeffrey Fernandez, and RetireSMART Mark Grimaldi

"The audio file was removed when we switched hosts. Sorry. The cost was prohibitive. If you need the file, contact us and we will send it."

Wendi Whitmore – Vice President, IBM X-Force – Threat Intelligence, Incident Response, & Cyber Range – Cybersecurity Keynote Speaker

Wendi Whitmore is a globally recognized cybersecurity leader, with passion for and expertise in building both early and growth stage incident response and cyber threat intelligence teams that solve clients' most significant breaches. She currently leads the X-Force Threat Intelligence, X-Force Command (Cyber Range) and Incident Command Teams at IBM. In 2016, she created the X-Force Incident Response and Intelligence Services (IRIS) team and grew it from inception to a Forrester Quadrant One incident response leader in less than three years. Wendi frequently speaks to executive boards about how to strengthen their security programs and address their most pressing threats, as well as at a variety of high-profile technical conferences. She's been a featured speaker at BlackHat, RSA, SANS, the Fortune Most Powerful Women Summit, and the WSJ Academy. She has been a keynote speaker at Cyber Tech, the Forrester Privacy Conference, GSX, and the Women in Cyber Security (WiCyS) conference. She has instructed graduate level computer science and cyber security courses at Carnegie Mellon and George Washington University, and has been profiled in Fast Company, Dark Reading, and SC Magazine.

Jeffrey Fernandez – Senior Vice President, Medicare West and Marketpoint at Humana

Jeffrey Fernandez serves as Vice President, Western Segment for the Medicare Advantage plans at Humana, which includes responsibility for 16 Western states (WA, OR, CA, NV, ID, UT, AZ, CO, NM, KS, OK, TX, MO, AR, LA, MS). Previously, he served as the VP for the Central Division and started his career in the Medicare Advantage space as the Regional President of the Gulf States Region (Louisiana and Mississippi). Prior to his roles focusing on Medicare Advantage, Jeff was Vice President of Provider Operations for Humana's Gulf States Region, which included responsibility for all provider contracting and relations. He started his career with Humana in 2005 as Director of Provider contracting in Louisiana.


Mark Anthony Grimaldi – Co-founder of Grimaldi Portfolio Solutions – Author of RetireSMART!: How to Plan for a Tax-Free Retirement

Mark Grimaldi's career in economics began in 1986 as an investment coordinator at Meyer Handleman Company in New York. After two years, he joined Prime Financial Services as Director of Operations. In 1992, Mr. Grimaldi accepted a position as manager, Securities Operations, at Marshall & Sterling Financial Consultants in Poughkeepsie, New York. In 1997, he earned the Certified Fund Specialist (CFS) designation. From 1989 through 2005, Mr. Grimaldi coordinated and taught securities training classes at Dutchess Community College, Poughkeepsie, New York. In 1996 he co-founded Grimaldi Portfolio Solutions, Inc.(GPS). GPS is a mid-sized SEC registered Investment Advisor that specializing in creating and managing custom investment portfolios for retail clients. In 2009 Mr. Grimaldi launched and manages The Sector Rotation Fund (NAVFX) a pure no-load fund. As of June 30, 2019 NAVFX achieved a 5 year 5-star ranking from Morningstar. Mr. Grimaldi is co-author of The Money Compass: Where your money went and how to get it back. His second book, RetireSMART!, came out in September 2019.