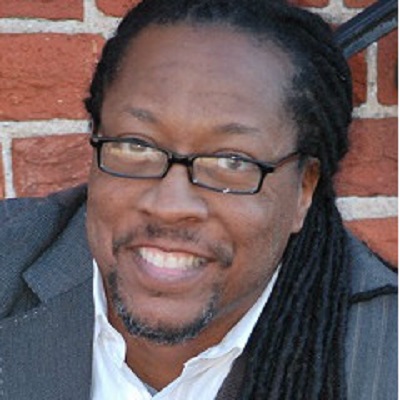 11 Feb

February 13, 2019 – Black History Month – Money Mouth Marketing Antonio Thornton and Land of the Fee Devin Fergus

"The audio file was removed when we switched hosts. Sorry. The cost was prohibitive. If you need the file, contact us and we will send it."

Antonio Thornton – Business Growth Expert at Money Mouth Marketing
I felt that I had to hide who I was in order to get business. The one
thing I could not hide was being African-American, but I felt the more
African-American I was, the less likely I was to be successful.
So I hid things like my locks. 
After 24 years of marketing and working with thousands of entrepreneurs, Antonio Thornton has developed a proven 4Core Methodology(™) to grow your holistic health and wellness business by 4x-10x in 3 months or less. One industry he focuses on is the healthcare industry. Unfortunately, most wellness professionals are horrible at marketing and selling themselves. In fact, a recent study revealed that the average health/wellness entrepreneur makes less than $30,000 per year. He specifically works with holistic health and wellness professionals to build a meaningful, wildly profitable business they love, and that genuinely impacts the world. He also has worked with A-List Entrepreneurs, Bestselling Authors, Coaches and Consultants from around the world including Bob Proctor, Les Brown, and Robert Kiyosoaki.

Dr. Devin Fergus – Distinguished Professor of Black Studies at the University of Missouri and Author of Land of the Fee: Hidden Costs and the Decline of the American Middle Class
I am father of a 7 year old son, and we want to provide the best
education for him.  I am incentivized through the tax system and
the school systems to move to a neighborhood that is less diverse. 
This is Dr. Devin Fergus' second time on the show! He is the Arvarh E. Strickland Distinguished Professor of History, Black Studies, and Public Affairs at the University of Missouri. Author of "Liberalism, Black Power, and the Making of American Politics" (a CHOICE Outstanding Title for 2010), he has written widely on politics, policy, and inequality in outlets such as The New York Times, The Washington Post, The American Prospect, The Guardian, The Atlanta Journal-Constitution, and Slate. Dr. Fergus' new book, "Land of the Fee: Hidden Costs and the Decline of the American Middle Class," shows how corporate fees targeting the have-nots, have greatly enhanced the pocketbooks of the have-a-lots.