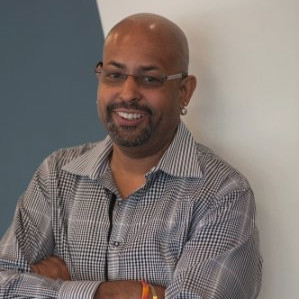 08 Feb

February 12, 2019 – Black History Month – eBay/Amazon Guru John Lawson and Bambee's Allan Jones

"The audio file was removed when we switched hosts. Sorry. The cost was prohibitive. If you need the file, contact us and we will send it."

John Lawson – Digital Marketing Strategist and Keynote Speaker, eCommerce Futurist, Award-Winning Best Selling Author
The first resource is Google. Everything you want to
know is already out there on Google. 

One of the reasons to start a business online is because people will
purchase from you without making any prejudgment based on your race.  
John Lawson is the "go to" authority when it comes to online selling success in the Digital Age. As CEO of his own lucrative online urban accessories entity and Chief Creative Officer of ColderICE Media, John has proven to epitomize real-world business success. John wrote a bestselling digital marketing book on Amazon, "Kickass Social Commerce for Epreneurs," and he is also a multiple award-winning social commerce strategist. He is a sought after speaker who has traveled to 5 continents, touring more than two dozen countries and addressing tens of thousands of business leaders and entrepreneurs. Whether he is hosting a panel discussion at South by Southwest in Austin, moderating the eTail Nordic Conference in Denmark, teaching small business owners in South Africa, addressing eBay sellers in Australia, producing his own annual conference in Atlanta or speaking on behalf of industry giants like American Express and InfusionSoft, John shares his proven strategies for winning in business with multinational corporations like Stamps.com, IKEA, LEGO, Husqvarna and BBC Worldwide. His monthly editorial series, for "Smart Hustle" magazine, keeps his followers both educated and up to date.

Allan Jones – Founder & CEO Bambee and Former CMO of ZipRecruiter
Anytime I have obstacles in business, I never associate it with being
African-American. Because that's too painful. Instead I say that it's just me.
Allan Jones is an entrepreneur that builds businesses and drives growth. Three years ago, he created Bambee. It allows you to hire an HR manager for just $99 a month and small businesses can access a free suite of powerful HR tools to stay compliant. It includes a dedicated HR Manager for Business Owners, a complete HR Policy with Handbooks, an objective HR Manager for entire company to interact with, and a centralized platform to help manage the needs of a small business, such as corrective action,hiring, employee terminations, etc. Allan was Chief Marketing Officer of ZipRecruiter and he was Founder & CEO of Triple Thread, a venture backed Push-Commerce platform for Small Businesses.