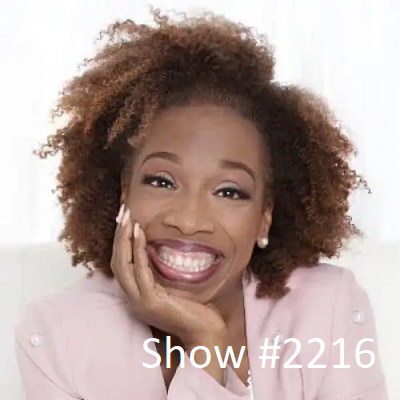 09 May

May 9, 2023 – Greatest Hits! Thought Leader Brian Tracy and Broke to IPO Lisa Nichols



Our 10-year-long hosting platform went out of business at the end of 2022. So, tons of great content needs to be moved to our new platform. Here are some of the great interviews from the SFSR archives.



Brian Tracy – Chairman and CEO of Brian Tracy International
Brian Tracy is the Chairman and CEO of Brian Tracy International, a company specializing in the training and development of individuals and organizations. Brian Tracy has consulted for more than 1,000 companies and addressed more than 5,000,000 people in 5,000 talks and seminars throughout the US, Canada and 70 other countries worldwide. As a Keynote speaker and seminar leader, he addresses more than 250,000 people each year. He has studied, researched, written and spoken for 30 years in the fields of economics, history, business, philosophy and psychology. He is the top selling author of over 70 books that have been translated into dozens of languages. He has written and produced more than 300 audio and video learning programs, including the worldwide, best-selling Psychology of Achievement, which has been translated into more than 28 languages. He speaks to corporate and public audiences on the subjects of Personal and Professional Development, including the executives and staff of many of America's largest corporations. His exciting talks and seminars on Leadership, Selling, Self-Esteem, Goals, Strategy, Creativity and Success Psychology bring about immediate changes and long-term results. Prior to founding his company, Brian Tracy International, Brian was the Chief Operating Officer of a $265 million dollar development company. He has had successful careers in sales and marketing, investments, real estate development and syndication, importation, distribution and management consulting. He has conducted high level consulting assignments with several billion-dollar plus corporations in strategic planning and organizational development. He has traveled and worked in over 107 countries on six continents, and speaks four languages. Brian is happily married and has four children. He is active in community and national affairs, and is the President of three companies headquartered in Solana Beach, California.



Lisa Nichols – Founder and CEO of Motivating the Masses
Lisa Nichols is the Founder and Chief Executive Officer of Motivating the Masses, Inc., Lisa has developed workshops and programs that have transformed the lives of countless men and women, and altered the trajectory of businesses throughout the country and across the world. Lisa Nichols is one of the world's most-requested motivational speakers, as well as a media personality and corporate CEO whose global platform has reached nearly 80 million people. From a struggling single mom on public assistance to a millionaire entrepreneur, Lisa's courage and determination has inspired fans worldwide and helped countless audiences breakthrough, to discover their own untapped talents and infinite potential. Lisa is also a best-selling author of six books, and her 7th book ABUNDANCE NOW, was published in 2016 by HarperCollins. In ABUNDANCE NOW, Lisa continues her journey with her fans, providing a clear and practical blueprint for personal success, drawn directly from the life experiences of its beloved author. ABUNDANCE NOW is the follow-up to Lisa's New York Times Best Seller, NO MATTER WHAT. Lisa's extraordinary story of transforming her own life from public assistance for her family to leading a multi-million dollar enterprise is the inspiration behind her bold mission to teach others that it is possible to do the same. Today, fans worldwide revere Lisa for her mastery of teaching people how to accomplish unfathomable goals and tap their limitless potential. A noted media personality who has appeared on Oprah, The Today Show, The Dr. Phil Show, The Steve Harvey Show, and Extra – just to name a few, is also celebrated for the impact she has on the lives of teens. Through Lisa's non-profit foundation Motivating the Teen Spirit, she has touched the lives of over 270,000 teens, prevented over 3,800 teen suicides, supported 2,500 dropouts in returning to school, and has helped thousands reunite with families. Among the prestigious awards and honors bestowed upon Lisa for her extensive work are the Humanitarian Award from the country of South Africa, The Ambassador Award, and the LEGO Foundation's Heart of Learning Award. The City of Henderson, Nevada named November 20th as Motivating the Teen Spirit Day; the City of San Diego named April 25th Motivating the Masses Day, and the City of Houston, Texas named May 9th as Lisa Nichols Day for her dedication to service, philanthropy and healing. Lisa lives, plays and works in the greater San Diego, California area and on stages around the world, working alongside her world-class team committed to Motivating the Masses.