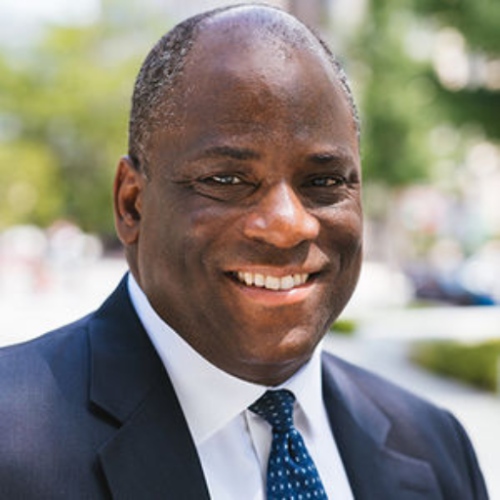 26 Oct

October 26, 2019 – Kraft Technology Group Don Baham, Afterschool Alliance Jodi Grant & Council for a Strong America Barry D. Ford and Weston Berg/Energy Efficiency

"The audio file was removed when we switched hosts. Sorry. The cost was prohibitive. If you need the file, contact us and we will send it."

Don Baham – President at Kraft Technology Group – Founding Member of Health NXT

Don Baham, CISSP, CISA, MCSE, is president of Kraft Technology Group, LLC (KTG), an affiliate of KraftCPAs PLLC. KTG offers a wide range of services, including technology strategic planning, virtual CIO services, network engineering, hardware and software selection and installation, ongoing network support, managed services, IT function outsourcing, and cloud solutions. Within his role, Don is responsible for delivering IT strategic planning and virtual CIO services, the development of client relationships, bringing new solutions to the market, and leading the strategic direction of KTG. Don has more than 20 years of experience in information technology with a blended background in technology consulting and architecture, information security and business development.



Jodi Grant – Executive Director at Afterschool Alliance

Jodi Grant has been executive director of the Afterschool Alliance, a nonprofit public awareness and advocacy organization working to ensure that all children and youth have access to quality, affordable afterschool programs since 2005. The Afterschool Alliance seeks to educate the public, the media, and policymakers about the enormous potential of quality afterschool programs, and how programs across the country are inspiring children and creating opportunities for them to succeed academically, socially, and professionally. The Afterschool Alliance serves as a national voice for afterschool, and provides resources and materials to more than twenty-six thousand afterschool programs. It organizes national and local afterschool events, including the organization's signature event,conducts research on the need and support for afterschool; creates tools for afterschool practitioners; and connects afterschool leaders to national, state, and local opinion leaders. As executive director, Grant oversees all aspects of the Afterschool Alliance's work—setting its goals and strategies for reauthorization of the Elementary and Secondary Education Act, working with the field to help programs tap into federal funding streams, and supervising research to help national, state, and local afterschool advocates and providers support, create, and expand quality afterschool programs. Grant graduated from Yale University with honors in 1990 and was elected senior class president. She received her law degree from Harvard University, where she was elected class president (first marshal). As a student, she volunteered at an afterschool program. She currently serves as a trustee of the America's Promise Alliance, an advisory board member of Time Warner Cable's "Connect a Million Minds" campaign, and as co-chair of the Chicago Museum of Science and Industry's Student Development Advisory Committee.


Barry D. Ford, President and CEO, Council for a Strong America

Barry Ford joined Council for a Strong America in 2015. He was named President and CEO in January 2019 after serving in the role in an acting capacity since June 2018. He previously served as Chief Operating Officer and Executive Vice President following leadership positions with Council for a Strong America's state offices. Barry brings more than 30 years of professional experience as a government official, lawyer, nonprofit executive, and political candidate to this position. Prior to joining the staff of the Council for a Strong America, Barry served as the Director of Public Affairs and Advocacy for the United States Tennis Association (USTA), where he led the Association's efforts to build and deepen its relationships with public sector policymakers at every level of government, and to expand the availability of quality tennis programming and facilities throughout the country. Barry's experience includes being a local lobbyist in New York City, a two-time candidate for the U.S. House of Representatives, and an associate with the international law firm Cleary, Gottlieb, Steen & Hamilton. He also has had more than a 15 year-long history as a policy advocate for quality out-of-school time programs. He is a board member of the Afterschool Alliance, and was Vice President for External Relations at The After-School Corporation (TASC), which is now ExpandED Schools. Barry is a graduate of Harvard Law School and Harvard College.


Weston Berg – Senior Research Analyst, State Policy at American Council for an Energy-Efficient Economy

Weston Berg conducts research, analysis, and outreach on energy efficiency policy areas including utility regulation, state government policies, and building energy codes. He joined ACEEE in 2016. Prior to joining ACEEE, Weston worked at Marstel-Day, LLC as an environmental consultant providing regulatory and policy analyses to assist the Department of Defense in identifying multi-stakeholder solutions to strengthen mission sustainment and natural resources management in and around U.S. Air Force installations and neighboring communities.