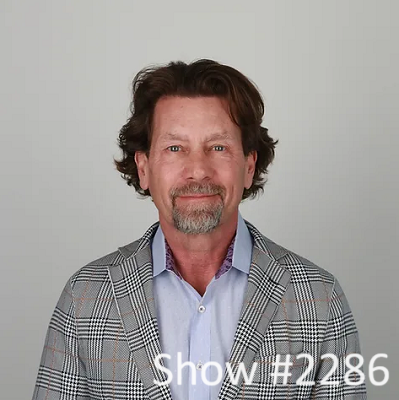 02 Oct

October 2, 2023 – EO Global President Myles Sherman and Investment Management Platform Trilliam Jeong
Myles Sherman – Founder and CEO of Fuse Family Ventures and Developer of The Astrid 
One of my core values is that whatever you do, do it 110%. Don't half ass
anything. My motto is to live with gratitude. Be grateful you live in this
amazing country and be grateful that you have opportunity. Entitlement
is the opposite of gratitude.
Myles Sherman is a serial entrepreneur, successful real estate developer, and, most recently, founder and CEO of Fuse Family Ventures. Myles got his start at the age of 24 with five thousand dollars and a pick-up truck in Houston, TX. He built a real estate empire but had a dream in 2008 that prompted him to sell everything before the crash. He then devoted his life to entrepreneurship (he is in 26 deals right now) and giving back. He was the Founding Member of the Houston Entrepreneurial Organization (EO) chapter and later served as Global EO President. Myles was also the Founder of Bank of Houston and Keystone Bank. His portfolio includes hundreds of construction and development projects. His newest and biggest project to date, The Astrid, is a mountainside luxury development set to break ground later this year. In addition to his professional pursuits, Myles is deeply involved with numerous non-profits, including The American Cancer Society, Ronald McDonald House, Dress for Success, Big Brothers and Big Sisters, Teen & Family Services (Houston & Austin), SPCA, and more. He is also the Founder and board member of San Luis Spirits (aka Dripping Springs Vodka). Myles Sherman's contributions and initiatives extend far beyond this, making him a multifaceted entrepreneur and philanthropist.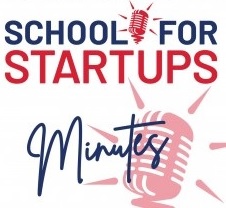 SFS Minute 279: Myles Sherman


Trilliam Jeong – Co-Founder and CEO of WealthBlock.AI
We built a platform for crowdfunding but no one came to us to
raise capital for them. Instead, everyone was asking if they could
use our technology. Three months in, I made our first pivot.
We became a pure technology vendor.
Trilliam Jeong has a diverse work experience spanning over a decade. He co-founded and served as the CEO of WealthBlock.AI, a platform designed to streamline capital raising and investor management processes for VC, PE, Real Estate Investment Firms, and Wealth Managers. He was responsible for 10X capital raising efficiency and helped clients raise $1 billion. Trilliam also participated as a cohort at Holt Accelerator in 2019. Prior to that, he worked at the National Futures Association, where he served as a Lead Quantitative Analyst. He designed and built systems to detect suspicious trading activities in the financial derivative market. Before joining the National Futures Association, Trilliam worked as a Media Buyer/Marketing Analyst at Venture Direct Worldwide Inc. His responsibilities included analyzing online ad campaign data, developing email marketing strategies, and negotiating with website publishers. He was also a Risk Consultant at Deloitte & Touché LLP, where he performed audits on budget forecast models and assisted in Sarbanes-Oxley testing. He also conducted an investigative audit for a stock option backdating lawsuit. Trilliam started his career as a Staff Accountant at The Episcopal Church Foundation and later worked as a Summer IT Audit Intern at Deloitte & Touche. Trilliam J.'s education history begins in 2003 when he attended Baruch College. He pursued a Bachelor of Business Administration (BBA) degree with a focus on accountancy, and also chose computer information systems and mathematics as minor subjects. Trilliam J. studied at Baruch College from 2003 to 2006. After completing his undergraduate degree, Trilliam J. went on to pursue a Master of Arts (MA) degree in applied mathematics at Queens College. He attended Queens College from 2008 to 2010. Building on his academic achievements, Trilliam J. then enrolled in the University of Chicago to pursue a Master of Science (MS) degree in financial mathematics. His time at the University of Chicago spanned from 2010 to 2012.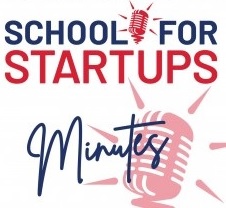 SFS Minute 280: Trilliam Jeong