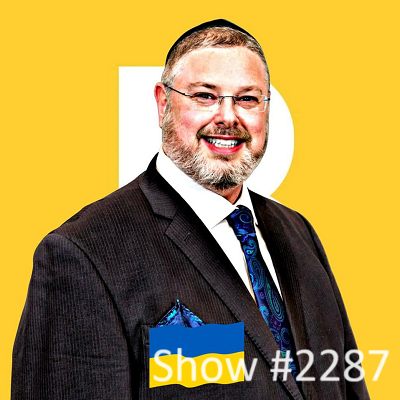 04 Oct

October 4, 2023 – Book Like a Boss Nachum Kligman and Lesix Marketing Agency Robert Lee



Nachum Kligman – Co-Founder and CEO of Book Like A Boss
Time is our most valuable asset. It's the one thing we can never get back
once it is spent. When someone is requesting a meeting with you, you can
ask them what is the purpose of this meeting and make a response required.
People can't even book you unless they tell you why.
Nachum Kligman is an entrepreneur, tech innovator, and the CEO of Book Like A Boss, a platform that simplifies online scheduling and booking for entrepreneurs and small business owners. He is a sought-after speaker, having presented at numerous events and conferences on topics such as entrepreneurship, business development, and technology. With over 25 years of experience in the tech industry, Nachum is passionate about helping entrepreneurs succeed and empowering small business owners to streamline their operations and achieve their goals. Nachum came up with the idea for Book Like A Boss through a pain he realized as a business consultant. Entrepreneurs were constantly reaching out to pick his brain and offer to take him out for coffee or lunch. The back and forth via email as well as having to explain his fees was not scalable and often left potential clients in confusion. He wished there as an easy link to send to potential clients that told people who he was, what services he offered, showed them his calendar and allowed people to book him and pay him all in one place. He wanted to be able to manage the business from one dashboard and it had to be blazing fast and look amazing on mobile. After seeing no solution existed and after spending weeks trying to build it on WordPress he decided to build it.





Robert Lee – Owner & Strategy Director of The Lesix Agency
Knowing what's coming and when it is coming is the best way to make sure
you don't overextend yourself in slower periods and under invest in busy times.
Robert is the founder of The Lesix Agency, a full marketing agency with the vision to put your company on the path to doubling your sales in 90 days. As a Digital Marketer Certified Partner, he brings in over 15 years of marketing experience. His mission is to help business owners unlock their potential. Robert and his team are dedicated to empowering entrepreneurs by providing expert guidance, building a strong foundation, and providing them with a marketing strategy that will propel their success. Robert truly believes you deserve a marketing partner that invests energy in helping you grow your business.