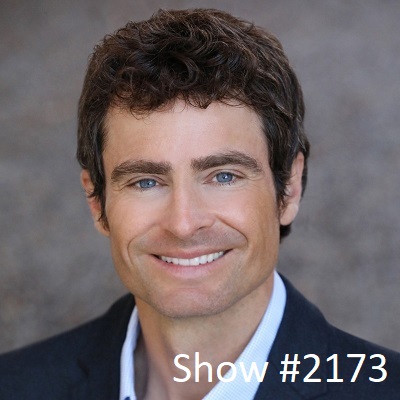 20 Feb

February 20, 2023 – Human Potential Jeremy Cotter and Brand Transformation Assemblage Emmanuel Probst



Jeremy Cotter – Founder of YouRise Health, Investing in Human Potential,  Former Exec with Google & Meta teams 
The YouRise Health fund is squarely at the intersection
of biology and technology. We are evaluating and funding some
of the most innovative technologies and companies in the
health tech space.
Jeremy Cotter is investing in human potential and lifespan maximization. He is a successful entrepreneur and investor, began his career at the Advisory Board Company, a leading healthcare consulting company, which was later acquired. Following this, he worked at Google. At Google, he won division awards and grew over a dozen high-growth tech companies, as an executive, entrepreneur, and investor. He was on the founding team and  employee #1 at AllTrails. He has won international leadership awards and grants for health research and was then recruited to build new teams at Meta. He has over 20 years of experience with early-stage tech companies, helping them achieve outsized returns. Jeremy's passion and dedication are now in YouRise which is focused on health technology. YouRise is growing the next generation of companies that are improving human performance and lifelong health. Jeremy is a graduate of Duke University with honors and is a performance athlete and two-time state champion runner.



Dr. Emmanuel Probst – Brand Thought-Leadership at Ipsos, WSJ Best-Selling Author of Assemblage: The Art and Science of Brand Transformation
We are drowning in products and stuff. The future is to own
products that are more meaningful to us, and to own less of them.
It's also about keeping the products that we like for longer. This
means you don't need new jeans every six months.
Dr. Emmanuel Probst is Global Lead, Brand Thought-Leadership at Ipsos, adjunct professor at the University of California at Los Angeles, and the author of Wall Street Journal and USA Today best seller 'Brand Hacks.' Emmanuel's background combines over 16 years of market research and marketing experience with strong academic achievements. At Ipsos, Emmanuel supports numerous Fortune 500 companies by providing them with a full understanding of their customer's journey. His clients span across a wide range of industries, including consumer packaged goods, retail, financial services, advertising agencies and media outlets. Emmanuel also teaches Consumer Market Research at UCLA and writes about consumer psychology for numerous publications. He holds an MBA in Marketing from the University of Hull, United Kingdom and a Doctorate in Consumer Psychology from the University of Nottingham Trent, United Kingdom.