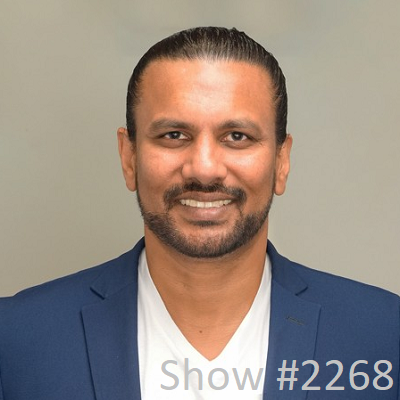 28 Aug

August 28, 2023 – Green Hotel Supplies Andy De Silva and Industry Analyst Relations Chris Holscher



Andy De Silva – Co-Founder at Hotel Emporium, Inc.
California State banned all the little plastic bottles for hotel amenities
so we got into refillable systems and are inventing lots of products
around it, saving plastic.
Andy De Silva is the Co-Founder of Hotel Emporium. Andy is a Sri Lankan-born entrepreneur who has founded companies in Hospitality, International Trade, and the Tech Industries. Growing up in Colombo, Andy had a passion for business enterprise and migrated to the States at a young age to pursue his career in hospitality. Shortly after, he co-founded Hotel Emporium, Inc. which today services 25,000+ hotels & resorts worldwide. Andy De Silva is responsible for the company's worldwide sales and operations including end-to-end global supply management. His Executive-level experience has amassed strategic supplier relationships of over 1,000+ vendors & factories. He has extensive leadership experience having opened 20+ international offices, building and structuring operating teams, and expanding the business' reach to over 50 countries. De Silva has 20+ years of manufacturer relations and supply chain management amassing a network of over 1,000+ manufacturers & suppliers. He holds proprietary global patents for sustainable packaging within the food and cosmetic industry along with other cosmetic packaging-related intellectual property. Also, he is currently Co-Founder and CEO of a global hotel supply company with annual sales revenue of $30MM and Co-Owner of a cutting-edge technology company servicing autonomous checkout micro-markets to consumers.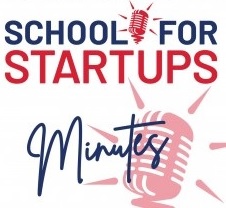 SFS Minute 250: Green Shampoo




Chris Holscher – Startup Analyst Relations Specialist at holscher.one
AI is not the hottest ticket in town! What I find really exciting is process
optimization. The reason is that there is so much innovation in the world
right now but all of these require good optimized, frictionless processes
underneath. Otherwise, you will apply your artificial intelligence to
something that isn't properly working in the first place.
Chris Holscher has for a decade, Chris has driven multimillion product and business development in large tech companies through a strategic function called Industry Analyst Relations (IAR). Then he switched sides from large corporates to the startup segment to apply his know-how where it makes the biggest difference. Chris has tailored and focused IAR methods specifically to the needs of startups and scaleups and their priorities along the maturity journey. Today Chris is helping emerging vendors around the world, use this critical part of the b2b tech playing field early, strategically and systematically. Chris has been voted a top 10 expert for Industry Analyst Relations globally, by hundreds of analysts. He has 20+ years in b2b tech product marketing and product management, was Initiator and co-author of the "State of Startups with Industry Analysts" report and was co-Lead of the IIAR> German Chapter.