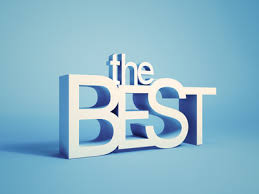 21 Mar

March 21, 2016 – Greatest Hits – Olympic Performance Coach Todd Herman & $100 to Millions Robyn Johnson

"The audio file was removed when we switched hosts. Sorry. The cost was prohibitive. If you need the file, contact us and we will send it."

This is a Greatest Hits Show, hope you enjoy.


Todd Herman – Creator of The 90 Day Year, Performance Coach to Pro & Olympic Athletes & Leadership Advisor to Entrepreneurs

Todd Herman began his professional career helping athletes (amateur, pro & Olympic) achieve higher levels of consistency and performance, by giving them simple mental game strategies to help calm nerves, compete confidently and ultimately win more. He since has expanded his practice to working with entrepreneurs and leading executives at corporations with their performance, which ultimately helps them grow their Income, Impact and Independence. Along the way, he sold a couple of businesses for 7 figure paydays and made a fair amount of missteps, as well. His company, The Peak Athlete, is a training organization dedicated to helping professional, Olympic and amateur athletes reach their sporting goals faster and with less stress. His innovative approaches help athletes through developing stronger goal-setting, focus, and personal leadership skills. He has worked with athletes all around the globe, including Boston Red Sox players, South African Rugby players, NHL'ers and the more He was  voted the World's Greatest Salesperson in 2010 at the International Advertising Festival and was the recipient of the Ranga Sintha Award for Exceptional Leadership, presented by the Indonesian Government in 2007.




Robyn Johnson – Amazon Consultant and Author of The Unlikely Entrepreneur: How I transformed $100 into a seven figure business
Robyn Johnson is one of my favorite guests. I love her story. She started her Amazon sales business with less than $100 and in five years transformed that into a seven-figure business! She now continues to grow her eCommerce business and coach, consult and speak all over the country at events in her field. She has sold over a million dollars' worth of products on Amazon and hundreds of thousands of dollars' worth on eBay. She has also taught courses to students who have used her methods with success on a worldwide scale. Recently, she authored the book, "The Unlikely Entrepreneur: How I Transformed $100 into a Seven-Figure Business." Robyn helps empower other individuals to take the jump and find their own success story. She has spoken several times at ASD in Las Vegas, the Wholesale Sourcing Conference, More Fun Bigger Profits, & CES (Consult, Expand, Sell) with previous guest Jim Cockrum, and she has upcoming speaking events at SCOE (Sellers Conference for Online Entrepreneurs), Miva Con, and the Craft and Hobby Association Mega Conference. Robyn is on the Board of Directors for the Internet Merchants Association and has also offered classes on Amazon sales at the Arizona Small Business Association Offices.