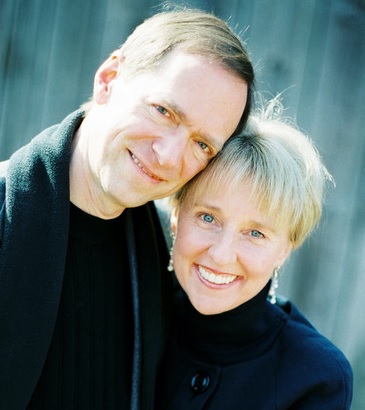 21 Mar

March 21, 2022 – Go Giver Marriage John David & Ana Mann and Elevator Pitch Is Dead John Livesay



John David & Ana Mann – Authors of The Go-Giver Marriage: A Little Story About the Five Secrets to Lasting Love
If you try to build intimacy with someone else before getting
whole on your own, all of your relationships will be an attempt
to complete yourself.
John David Mann is an award-winning author whose writings have earned the Nautilus Award, the Axiom Business Book Award (Gold Medal), Taiwan's Golden Book Award for Innovation, and the 2017 Living Now Book Awards "Evergreen Medal" for "contribution to positive global change." He is coauthor of the worldwide classic THE GO-GIVER with Bob Burg (more than 1 million copies sold) and 4 New York Times bestsellers. His books are published in 38 languages and have sold more than 3 million copies. His first novel, STEEL FEAR (coauthored with Brandon Webb) was released in July 2021; iconic author Lee Child called it "sensationally good—an instant classic, maybe an instant legend," Publisher's Weekly named it one of the "Best Books of 2021," and it was nominated for a Barry Award. Ana Mann, M.A., holds a Master's degree in clinical psychology and dance-movement therapy from Antioch New England, where she specialized in working with adults and family therapy. Ana served as clinical director for a New England–based program providing county-wide therapy, education, and services for family members caring for individuals with Alzheimer's disease; and as adjunct faculty and student trainer for Antioch New England, utilizing movement therapy to draw on long-term memory in individuals with Alzheimer's disease to facilitate emotional connection and wholeness. In 1984 she cofounded the New England Institute for Integrative Acupressure, New England's first college of Chinese medicine, where she co-led programs through 1997. For the past two decades Ana has worked primarily as a corporate consultant, speaker, trainer, and business coach in both profit and nonprofit sectors. In addition to coaching and teaching the 5 Secrets to Lasting Love, she is the creator and lead facilitator of the Go-Giver Marriage Coaches training program.



John Livesay – Sales Whisperer and Author of The Sale Is in the Tale
The elevator pitch is dead!! Because people are tired of
robotic or boring pitches. Let's turn it into an elevator story.
John Livesay, aka The Pitch Whisperer, is a keynote speaker on storytelling as a sales tool, marketing, negotiation, and persuasion. As a keynote speaker, John shares the lessons learned from his award-winning career at Conde Nast to teach sales teams how to become irresistible so they are magnetic to their ideal clients. After John speaks, the sales team becomes revenue rock stars who know how to form an emotional connection and a compelling sales story with clients. His TEDx talk "Be The Lifeguard of Your Own Life" has over 1,000,000 views. His new book The Sale is in the Tale comes out in 2022.