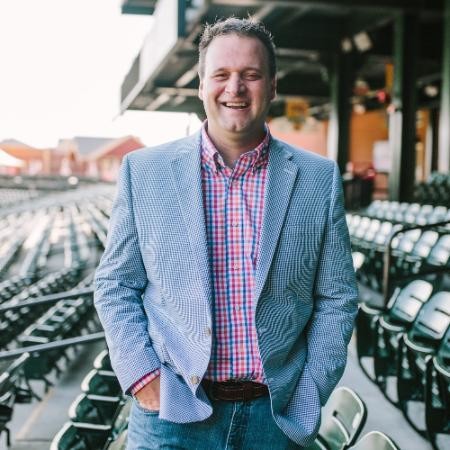 28 May

May 30, 2019 – Investor Creator Brad Smotherman, Fundraising Talent Jason Lewis and efest College Contest

"The audio file was removed when we switched hosts. Sorry. The cost was prohibitive. If you need the file, contact us and we will send it."
Brad Smotherman – Chief Executive Officer at Southern Community Investment – Read interview highlights here
I've been to a lot of big cities, a lot of major metros, I've never
seen a construction company have the tallest building, but I've
seen a lot of finance companies have the tallest building.
Brad Smotherman is a real estate investor and host of the top 100 business podcast, Investor Creator. He owns and manages a 7-figure per year flipping business, and holds notes across Middle Tennessee. Brad's company has invested in 14 states, and has completed hundreds of transactions. Brad teaches new and seasoned real estate investors how to take your house flipping business to multiple 6 or 7 figure income, without sacrificing your freedom. Brad can talk about lead generating, negotiating, wholesaling, deal structure, mindset, entrepreneurship…anything related to business and the processes to get the job done.

Jason Lewis – Creator of The Fundraising Toolbox and Host of The Fundraising Talent Podcast
I'm advocating that organizations learn to understand a middle lane,
a lane between new acquisitions and that mega gift donor.
Jason Lewis provides the fundraising space with an often needed contrarian voice, willing to question deeply ingrained beliefs and assumptions of how effective fundraising really works. Whether writing or speaking, Jason challenges the prevailing wisdom about effective fundraising practices, hiring decisions, and donor behavior. Jason's first book, The War for Fundraising Talent, is an honest yet hopeful critique of professional fundraising, intended especially for small shops that find it difficult to consistently achieve their fundraising goals. These organizations are notorious for rapid turnover and high donor attrition which are merely side effects of a much larger problem. Jason is the host of The Fundraising Talent Podcast. The podcast provides listeners with a better understanding of what it means to be in one of the sector's critically important yet least understood roles. Jason is the creator of The Fundraising Toolbox, introduced in the conclusion of The War for Fundraising Talent, which consists of four planning models designed to ensure that nonprofit organizations can align their board, professional staff and volunteers around a shared understanding of how effective fundraising really works.

Dr. Laura Dunham – Associate Dean of the Schulze School of Entrepreneurship

A Shark Tank competition for college students! Students compete in the Schulze Entrepreneurship Challenge at the University of St. Thomas in Minneapolis. After making their pitches, the top college team will walk away with seventy-five thousand dollars. This competition, in terms of cash prizes, is the largest undergraduate-only venture pitch competition in North America. It's funded by the Richard M. Schulze Family Foundation. Schulze founded Best Buy. Joining us this morning to talk about their big business idea is Laura Dunham, Associate Dean of the Schulze School of Entrepreneurship at St. Thomas. The Schulze School of Entrepreneurship is based at the Opus College of Business at the University of St. Thomas in Minnesota. Innovators, serial entrepreneurs, small businesses, change makers and future business leaders come together in this hub of entrepreneurial thinking to recognize, explore and exploit opportunities. The Schulze School's centers and institutes provide consulting, networking and small business incubators to help launch new endeavors and further solidify established ones. It serves 221 undergraduates who are majoring in entrepreneurship and nearly 400 who have taken entrepreneurship courses.
Highlights from Brad's Interview
I'm a 32-year-old real estate investor. I've been doing this for about 10 years; I didn't come from money. My family was in agriculture and farming for years and a couple generations. I realized pretty quickly, I didn't want to be a farmer. And so I got an interest in real estate. I got my real estate license when I was 18. I retired that in 2010, just to do an investment, and been doing the investment game ever since.
I don't do long term holds of property. I prefer to have long term ownership and notes. Notes are a promise to pay. So instead of having a rental property or that kind of thing, I would rather own, finance a property, get rid of the liability of sticks and bricks, they can see and repair with tenants, and hold the paper with owner financing.
I think it's a misconception that people think that real estate is super risky. And that flipping is super risky. Whenever you buy at a super discounted margin, I think it's far less risky than paying retail and owning a rental. But you know, I could digress on that. Because I could go on that for about an hour.
If we're buying at 60 cents on the dollar, versus someone with your normal formula, is that your normal flip formula? Well, just as an example, I'd say that our average is somewhere close to that. But if we're paying 60 cents on the dollar for a piece of real estate, the market conditions can fluctuate down 10%, 20%, even 30% without us getting hurt. Even in the depths of the recession, many markets didn't see a 30% drop overnight. So I think we're in a pretty safe position.
My first deal took me about eight months to find, and it was a note deal. Just like what I've explained. It was a property–it was a divorce situation. I still remember the lead coming in, I wanted to give up so many times. When the lead came in, I did not want to talk to another seller. But I ended up talking to them, and I went and bought the house. I sold it with owner financing three days later, and made a decent profit on it. From there, I started putting more cash and infrastructure together in my business, doing more marketing, building something out. And then we started doing transactions every month, and multiple times a month, weekly, and so on.
It did take a long time, and it shouldn't take that much time. A lot of it was I had a lot of doubt, I had a lot of fear. I didn't believe in myself. And it's tough to say that you're a real estate investor when you've never bought a house before. And so that was a big part of it. There's a learning curve, a pretty deep learning curve with real estate. And I would submit to you and your audience that there's a pretty deep learning curve with anything that's worth doing. But getting through the learning curve, learning how to market, learning how to negotiate. It was a big, big part and a big problem of what I didn't have at that point. But we certainly have it now.
We're putting marketing out there to have motivated sellers call us, and the motivated seller is someone that has a life circumstance that makes it where they would rather trade the equity in the property for the finality of the sale. In other words, they're going through a divorce, they've inherited a property they don't want, they may be behind on payments, or maybe they're tired of the landlord, or maybe they're sick, something, some kind of life circumstance, that means they want to sell this house, because that house's the biggest problem that they have right now. And so they'll take a discount on the price for the ability to sell it quickly. And so we come in, we buy the property, and we sell it either retail on the market for cash, or we owner finance the note.
Nashville has done extremely well the past decade, but we are seeing a leveling off in the market. Right now, I'm working 126 metros, so I don't really care about the Nashville Metro as much as I used to, because we're really diversified when it comes to market. And I don't really care about the market that much, because we're always in the middle of buying and selling. It's either going to be easier to buy, because it's a buyers market or it's going to be easier to sell, because it's a seller's market. We're always caught in the middle. So we don't really care what the market is.
I have an in-house project manager, and he manages everything when it comes to construction. And he has some employees themselves. But I mean, we're pretty lean team. And given that most of my business now is buying, and then selling with owner financing on those houses, we really don't have to do any work on them. So it's only the houses that were taken to the retail market that we're really doing the fix and flip sort of thing. And even when we do that, we're not going Joanna Gaines style, like get down, reframe, and all that. It takes too long. There's no money in it. We would rather do the really carpet lipstick kind of rehabs or sell the house with owner financing.
There's more money in financing than in fixing. I've been to a lot of big cities, a lot of major metros, I've never seen a construction company have the tallest building, but I've seen a lot of finance companies have the tallest building. And that's an intro to the idea that we're making more money when we buy. And then whenever we sell with owner financing, those are our best deals. But on the transactions that we need to take retail for whatever reason, we can do that. But it's far better for most people to buy and sell quickly, and make a little bit less, than to drag it out, have more market risk, and have more cash going into the transaction, because you're doing a big rehab. Those can be far, far more risky than what we do.
I think the owner finance market is the best market to be in for the next 10 years, because we are seeing a slowdown in the real estate market nationally. And it's the perfect storm for what we do. Because whenever the market slows down, the asset becomes more illiquid, meaning it's difficult for people to sell it. If that's the case, if we're in an environment where it's more difficult to sell houses, and we're a buyer, then we can go in, and we can negotiate property prices in terms better than we've been able to the previous 10 years. With that, because banks tighten whenever the real estate market begins to fall, and turns into more of a buyers market, there's more of a buyer pool that needs owner financing. So from my personal perspective, we're going to be going into a market where the owner finance game works better than it has in the past 10 years, because we'll be able to buy easier with owner financing, and great, great terms and great price. And we'll be able to sell the house with owner financing to a larger buyer pool.
Marketing really comes down to driving mass traffic to the house. And there's three decent ways to do that. The first is Craigslist ads. Second will be Facebook ads. You'll have to do paid ads, or you can do the buy and sell trade groups that are local to that area. Our best have been signs on the side of the road, that's an open house, owner financing, must sell, a little bit about the house, and then we'll have a phone number that's a dead end voicemail. And that voicemail will give them directions to the house, along with the basics on the house, and the terms of the owner financing. It's not uncommon once we put signs out to have maybe 200 or 300 calls in one weekend for one house. At that point, you almost get to pick your buyer.
I'm a big believer in the mentor-mentee relationship. Because without the mentors that I've had in my life, I never would have been able to accomplish anything near what I've been able to. And with that, I really think that there's a lot of misinformation that's out there in the real estate market, especially when it comes to investing. And it's just amazing to me that people really think it might be real. I mean, I'm the last person to tell you that you can buy and sell houses from your bathroom, without going and talking to anyone, with no money. That's just not real, right?
I've become the tell you the truth guy, which a lot of people caution me against like, "You're not gonna be able to create a coaching business doing that." It's like, well, I don't care, right? I'm putting the information out there that's correct and truthful. And the people that it resonates with, it resonates with. But at the end of the day, the mentoring business is not going to be anything like my real estate businesses anyway. It's a hobby; I enjoy it. I'm going to have mentees across the country that are doing exceptional things.
One of my guys is in Denver, and he had two coaches before me. And his first six months he had $400,000 in equity position, and three or four transactions, I don't remember. And all those he bought were simple, from understanding the negotiation platform. So it's just a lot of fun. And I really enjoy it and also have the podcast investor creator to teach it as well.
In a lot of our transactions, we're getting some form of owner financing whenever we buy. So your best deals are going to be deals where you get a good price, yes. But you also get great terms. And all cash at closing is not a great term. So on all of his transactions, his name is Tom, and he's in the Denver market. On all of his transactions, he saved people from foreclosure, which was something that he was really had a heart for. He had a heart for those people. But he also got owner financing, where they gave him the title. And he continued to make payments on their loans until he's selling these houses. So he picked up a $400,000 equity position across his transactions to save these people from foreclosure. So it was a win-win in every way.
Flipper shows… it's not because I don't even know what's on TV anymore. But it's just too close to work for me. I work really, really hard, and I enjoy what I do. But when it's family time, and I'm home with my family, I want that to be family time. So we really just watch the Andy Griffith Show, to the honest.
I did I get an undergraduate degree in accounting. I'm pretty sure I was going to get fired, so I quit after my first paycheck in accounting, which was roughly 30 days. I just didn't have it. I couldn't sit at a desk all day, and I had an entrepreneurial mindset. I was billing at $150 an hour and making $20. And there's nothing wrong with that, but it kind of hurt my feelings. I did better in sales than what I was making as an accountant. But again, I had that doubt. And I had that fear about really taking it and doing it myself. So I quit accounting after about 30 days.
I think that if you're not pushing yourself, you're not growing, and one of the things that happen, whenever you're pushing yourself is you're going to have some fear, and you're going to have doubt, you're going to have anxiety. No, it's just part of it. And I really like it, because it helps me stay conservative with what we do. We have to make good decisions every time.
I started my investing business in 2010. It was the depths of the recession at that point, and very few people had an equity position. But again, creating the notes actually works better in the down market.
Real estate is really wide, but it's also a very deep knowledge base. So if you do anything in real estate for any amount of time, you're going to learn about construction and architecture and title law and contract law and soil. And just everything that you can imagine. Not only do you have to be proficient in almost all of those areas, but you have to have a really deep understanding of it also. So you have to be pretty good, and there's a lot of stuff to talk about. And I enjoy this.
My wife will talk about it and say, "Well, it's good Brad recorded today. I'll have to hear less about real estate at dinnertime." Does she ever listen to the show? I don't know if she does or not. I wouldn't blame her if she didn't, because we've been together for almost 15 years now. And with that, she's had to hear a lot about real estate over the years. Even when we were dating, I was talking about real estate, so I could certainly not blame her. She didn't want to listen to that without me in her car.
I have no idea how many houses I've flipped. It's in the hundreds. And if I had to guess, I'm somewhere probably in the 400 to 500s, I would guess. But we look at it more, instead of based on transactions, I really gave to my business based on the equity positions that we bought. So I could ask how many houses have you bought this year? I have no idea. But I know the equity percentage.
You can find me on BradSmotherman.com. For those of you that are so inclined, you can add me as a friend on Facebook. And my podcast is Investor Creator with Brad Smotherman.