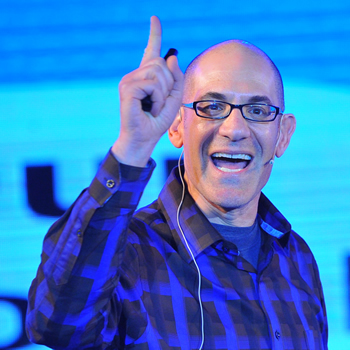 11 May

May 11, 2022 – Founders Space Steve Hoffman and Sustain Your Game Alan Stein, Jr.



Steve Hoffman – CEO of Founders Space and author of Masters of Scale: Surprising Truths from the World's Most Successful Entrepreneurs
Being an entrepreneur is super risky! It is crazy! If you were
a rational human being, you would never be an entrepreneur!
Steve Hoffman (Captain Hoff) is the Chairman & CEO of Founders Space , a global innovation hub for entrepreneurs, corporations, and investors, with over 50 partners in 22 countries. Steve is also a venture investor, founder of three venture-backed and two bootstrapped startups, and author of several award-winning books. These include "Make Elephants Fly" (Hachette), "Surviving a Startup" (HarperCollins), and "The Five Forces" (BenBella). In addition, he served on the Board of Governors of the New Media Council, was the founder and Chairman of the Producers Guild Silicon Valley Chapter, and was a founding member of the Academy of Television's Interactive Media Group. While in Hollywood, Steve worked as a TV development executive at Fries Entertainment, which produced over a hundred TV shows, acquired by MGM. He went on to pioneer interactive television with his venture-funded startup Spiderdance, which produced interactive TV shows with NBC, MTV, Turner, Warner Brothers, History Channel, Game Show Network, and others. In Silicon Valley, Steve founded several startups, in the areas of games and entertainment, and worked as Mobile Studio Head for Infospace, with such hit mobile games as Tetris, Wheel of Fortune, Tomb Raider, Thief, Hitman, Skee-Ball, and X-Files. Mr. Hoffman went on to launch Founders Space, with the mission to educate and accelerate entrepreneurs. Founders Space has become one of the top startup hubs in the world. Hoffman has trained hundreds of startup founders and corporate executives in the art of innovation and provided consulting to many of the world's largest corporations, including Qualcomm, Huawei, Bosch, Intel, Disney, Warner Brothers, NBC, Gulf Oil, Siemens, and Viacom.



Alan Stein, Jr. – Author of Sustain Your Game: High Performance Keys to Manage Stress, Avoid Stagnation, and Beat Burnout
I choose to use social media not from a consumption standpoint,
but from a production standpoint. I try and be a shining light, so
I create content to fill other people's buckets. A candle loses
nothing by lighting another candle.
Alan Stein, Jr. teaches proven strategies to improve both individual and organizational performance by empowering people to develop winning mindsets, rituals, and routines. As an internationally renowned veteran basketball performance coach, he spent 15+ years working with the highest-performing athletes on the planet (including NBA superstars Kevin Durant, Stephen Curry, and Kobe Bryant). Alan served as a performance coach/consultant for Nike Basketball, Jordan Brand, the NBPA Top 100 Camp, and the McDonalds All-American Game. Alan has been a featured guest on over 200 podcasts and his list of corporate clients include American Express, Pepsi, Sabra, Starbucks, Under Armour, UGG, Orange Theory Fitness, and Penn State Football, where one of his quotes is featured on 12-foot mural outside their locker room (see below). His first book, Raise Your Game: High-Performance Secrets from the Best of the Best, received hundreds of 5-star reviews.