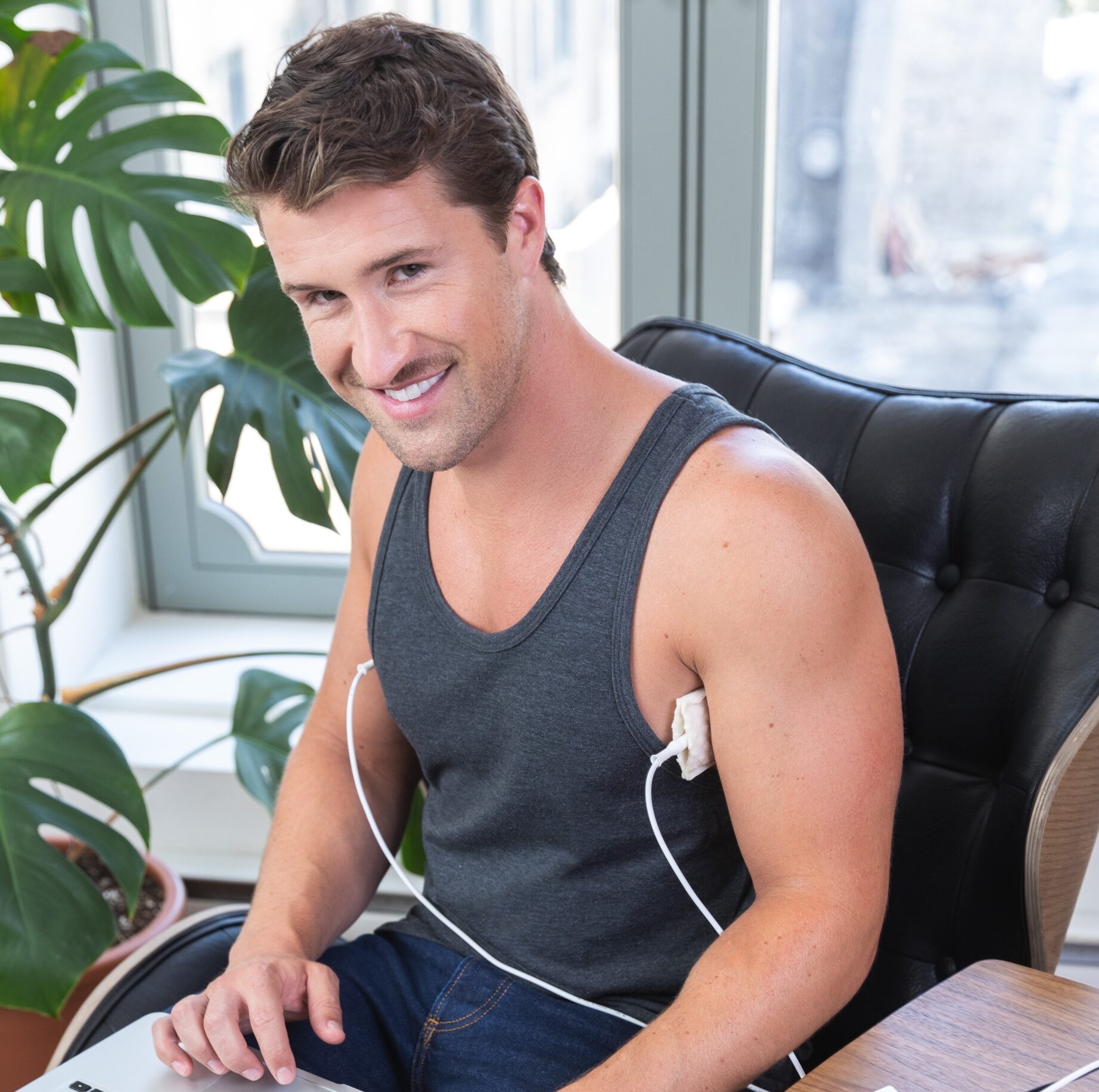 09 Jun

June 9, 2022 – Excessive Sweating Mathieu Mireault and Epic First Steps Zander Sprague



Mathieu Mireault – Co-founder and CMO at Dermadry Laboratories Inc. – TikTok Marketing
If your marketing strategy does not evolve on a daily or weekly
basis, then you are going to miss the boat. You always need to
adapt to the new trends.
Excessive sweating is a problem that takes a considerable toll on people's lives and wellbeing. One of Dermadry's co-founders knew that better than anyone, as he suffered from excessive sweating himself. During his adolescence, he noticed the lack of effective and affordable treatment, which made him feel trapped by the medical condition known as hyperhidrosis. After privately dealing with the condition for many years, he finally unveiled his "secret" to several of his closest friends, telling them he had become disillusioned with the lack of an available solution. His friends offered their encouragement and made him realize that it was now his duty to not only to find a solution but also to make it accessible to all. What began as a simple search to find a solution for a personal problem quickly became a mission to change the lives of millions around the globe. His goal was to create an affordable, efficient, and practical solution. After conducting extensive research, he concluded that iontophoresis was the treatment of choice and had exceptional untapped potential. That's when Dermadry was born. With the help of experts in the fields of engineering and medicine, Dermadry developed an iontophoresis device with efficiency, ease of use, and safety in mind. What was once merely an idea quickly became a reality, and Dermadry became the first and only tap water iontophoresis device to receive a Medical Device License from Health Canada. Since then, Dermadry is proud to have obtained FDA clearance, the newest addition to its long list of certifications and compliances worldwide.



Zander Sprague – Author of EPIC Begins With 1 Step Forward: How To Plan, Achieve, and Enjoy The Journey
On our epic journeys, we don't know all the steps to
take. That is OK. That should not stop you from starting!
Zander Sprague is an award-winning public speaker, best-selling author, and Licensed Professional Clinical Counselor (LPCC). His mission is to help millions of people make the EPIC choices that create an EPIC life. Drawing on his decades of work experience with companies of all sizes, his education, and events in his own life, Zander guides people to achieve EPIC. With his talks, books, and courses, he helps fulfill their potential and achieve their dreams. Zander has a master's degree in Mental Health Counseling from Palo Alto University, and a Bachelor of Arts (BA) in History and Psychology from Pitzer College. He is a member of the National Speakers Association, American Counseling Association, and California Association for Licensed Professional Clinical Counselors. The author of three books, Zander is often a featured guest expert on podcasts and other broadcasts. His internationally acclaimed books include: • EPIC Begins With 1 Step Forward: Plan, Achieve, and Enjoy the Journey; • Making Lemonade: Choosing A Positive Pathway After Losing Your Sibling • Why Don't They Cry?: Understanding Your Living Child's Grief. His transformative training programs include: • EPIC Jumpstart • 30 Days to a Positive Pathway™ • EPIC Excellence. Zander loves speaking to audiences around the world. Nicknamed the "God of Enthusiasm" because of his contagious energy and passion, he is a popular speaker, trainer, and podcast host.