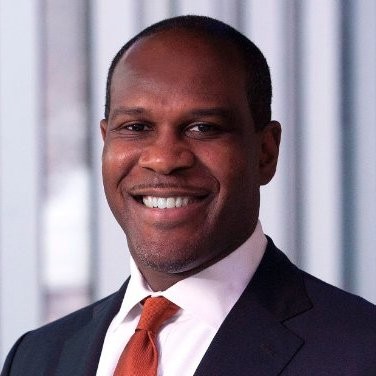 15 Feb

February 15, 2019 – Black History Month – Corelink Solution James Rosseau and American Founders Dr. Christina Proenza-Coles

"The audio file was removed when we switched hosts. Sorry. The cost was prohibitive. If you need the file, contact us and we will send it."

James Rosseau – CEO & Founder of The Corelink Solution and Author of Success on Your Own Terms: 6 Promises to Fire Up Your Passion, Ignite Your Career, and Create an Amazing Life
Processes and behaviors are repeatable. If you commit to some level
of consistency, and demonstrate the work ethic and raise your hand
to ask for help, mentors do show up. 
James Rosseau has held very senior leadership positions with AllState and JPMorgan Chase and was President of LegalShield. James also published a book that shows the six actions you need to ignite your career. He recently launched a new podcast o help spread The Corelink Solution philosophy. We are excited to have James back on the show!

Dr. Christina Proenza-Coles holds a dual doctorate in history and sociology from the New School for Social Research. Christina has been a lifelong student of American culture and history, focusing on Miami, New York, Havana, and Charlottesville. She was an assistant professor of the Atlantic World-African Diaspora at Virginia State University. Her ancestors include Daughters of the American Revolution, Portuguese conversos, a Confederate sergeant, Cuban pirates, and a governor of Alabama.