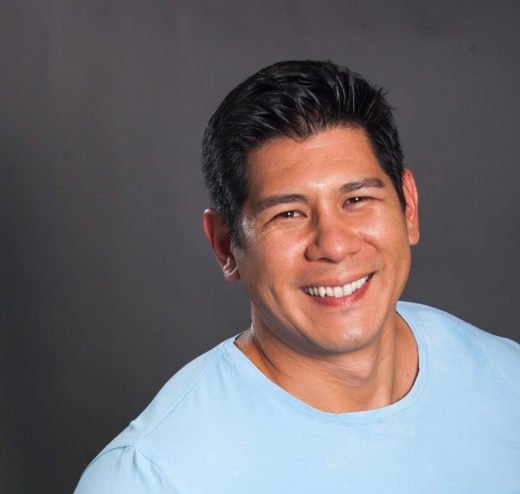 27 Apr

April 27, 2022 – DUDE Agency Chris Martinez, Blockchain Diamonds Shai de Toledo and Edge Computing Dave Cooper



Chris Martinez – Founder of DUDE Agency and Author of Never Wear Pants Again
A digital marketing agency should run net income of 30%
profit minimum, with gross income over 65%.
Chris Martinez is an entrepreneur, speaker, author, and the Founder of DUDE Agency, a company specializing in helping digital marketing agencies with people, processes, profitability, and education so they can take on more projects and scale profitably. DUDE works with digital agencies all over the US and Canada, providing them with the perfect talent acquisition solution for digital agencies. Chris' company has won a Gold Stevie Award from the American Business Association for Minority-Owned Business of the Year and a Silver Stevie Award for Most-Innovative Companies Under 100 Employees. He guarantees that their clients increase their profitability by at least 30% within a year.



Shai de Toledo – Co-Founder & Managing Partner of HB Antwerp
Diamonds have exploded! The number of purchases
has shown phenomenal growth, almost 7 or 8 years combined!
Shai de Toledo, co-founder of HB Antwerp, is an expert in end-to-end diamond supply chain management. Working across all the various segments of the diamond supply chain, he has developed an unparalleled expertise, from the rough trade to the polished market. Having worked in Europe and Asia, Shai has built an international network of diamond specialists, including miners, manufacturers, jewelry brands and retailers. HB Antwerp is a technology company focused on diamonds, based in Antwerp. Given the extensive experience in the diamond sector of several of the Group's co-founders, the company has broadened the concept of transparency, with a focus on the end to end supply chain management, in order to simplify the complexities and challenges of global diamonds supply chains. Combining the Antwerp's savoir-faire with the power of technology, HB Antwerp has created a whole new ecosystem for the natural diamond world, embracing innovation, collaboration and transparency.



Dave Cooper – SVP of Edge Compute at Lumen Technologies – What is Edge Computing?
Edge computing is about delivering the power of data closer
to where digital interactions occur. This has been seen as a key
enabler of innovation.
Dave Cooper, expert in enterprise technology, is SVP of Edge Compute at Lumen Technologies. In today's fast-paced business environment, two or three seconds of delay or latency within a network can seem like an eternity. Businesses thrive on their ability to differentiate themselves in the marketplace, and over the past two decades, businesses have turned to cloud services to boost their performance. But even with all the cloud offers, the bulk of data processing still happens in a traditional, centralized data center. Until now. Edge Computing brings a company's applications closer to data sources. Designed to deliver nearly zero latency to cover 97% of business demands, the result is a much faster computational speed than cloud services alone can offer.