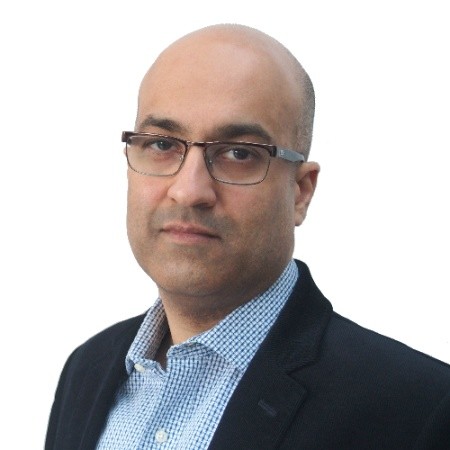 31 May

May 31, 2022 – More Xero Shoes Steven Sashen, Better Decks Keane Angle and IBM Banking Cloud Prakash Pattni



Steven Sashen – Founder of Xero Shoes
In China, they believe that if someone makes something really
good, the most wonderful thing you can do to acknowledge
that is to copy it to make it available to as many people as possible.
Steven Sashen is a former competitive runner and the co-founder of Xero Shoes, a minimalist footwear company dedicated to giving people the freedom of barefoot movement. At heart, he is still a gymnast and a sprinter. Fun fact, he is one of the fastest runners today in the United States in the 55+ men space. 10 years ago, the company started with just $40. Today, they are doing over $33M+ in sales annually and are selling the footwear in 55 countries across the world. Steven was also featured on Shark Tank, turning down a $400K funding offer from Kevin O'Leary in return for 50% of the company.



Keane Angle – Owner of Story Pitch Decks
You don't need lots of stuff in your presentations, you just
need the right stuff.
Keane Angle helps founders and entrepreneurs win the hearts and minds of investors by creating powerful pitch decks that land funding. Keane spent the first decade of his career in the advertising agency world as a global creative strategist for Fortune 500 brands like Coca-Cola, GE, IKEA, Burger King, Diageo, P&G, and many more. Since 2018, Keane has focused exclusively on pitch deck and presentation writing and design, and he absolutely loves it. He comes from a long family of entrepreneurs going back several generations and firmly believe that people who start their own business are the gateway to a better future for us all.



Prakash Pattni – Managing Director, Financial Services Digital Transformation EMEA, IBM
IBM has been spending a lot of time building solutions that
the banking industry uses and thinking about threats in the
future and how we mitigate against those.
In the past two years, there has been a massive shift to digitalization across all industries. Banking is just one of the many. Today's consumers expect to be able to use self-service digital channels to make transactions and check their accounts seamlessly, at any time. But as consumer expectations rise, banks need to balance delivering superior and consistent customer experiences with security. Although security may not be at the top of every consumer's mind, banks can bet their customer service channel line will be ringing if a client's sensitive financial data is compromised on their banking platform. In fact, new data from IBM's 2022 Global Financial Fraud Impact Report found that consumers believe banks and payment networks are most responsible for preventing fraud. In recent years, we have seen more large-scale cyberattacks exploiting vulnerabilities in third and fourth parties and impacting organizations along the supply chain. As banks increasingly work with more partners and FinTechs to drive innovation, it's clear the need to reduce risk for their wider ecosystems is greater than ever before. IBM has a long history of working with some of the world's largest and most sophisticated banks all over the world on their modernization journeys – including Bank of America, BNP Paribas, CaixaBank, and more. To address the unique security and compliance challenges of the industry, IBM developed IBM Cloud for Financial Services – a platform with built-in security and compliance controls enabling banks to innovate at pace – in collaboration with Bank of America. With IBM's industry leading security and encryption capabilities, the platform helps banks to secure data, allowing today's digital consumers to transact with confidence. Prakash Pattni is responsible for partnering with IBM's financial services clients to deliver their transformational outcomes through IBM Cloud. Prakash brings deep financial services experience gained across technology, investment banking operations and finance and has led numerous initiatives including public cloud transformation, agile and product model implementation and infrastructure modernization. Prakash uses his extensive client side experience and understanding of the challenges faced by financial services organizations to help IBM clients accelerate their digital transformation journeys.