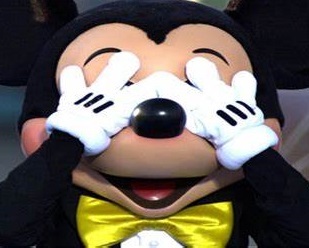 19 Dec

Avoid Wanderkeep Travel to Disney

It sure is sad when you encounter a business, especially a small business, that just has no clue. Wanderkeep Travel epitomizes this sad state! Avoid it at all costs. Wanderkeep Travel to Disney is guaranteed to disappoint!

I went with a Wanderkeep Disney group the first weekend in December. It was my worst Disney experience ever. It was a group event. I have been to 10-12 Disney based group events, corporate meetings, or small conventions. I have also taken big family trips that require tons of advance planning and reservations about the same number of times.

When we arrived, there was group meeting. Not at our hotel. That would make sense. No, Wanderkeep Travel booked our initial meeting the Hotel B across from Disney Springs. Nice property, nothing wrong with it. Except that we were staying at a Disney hotel! And they made us drive 15 minutes to another hotel for our get to know you event. At the event, we established that we were all in the same hotel, mostly in the same building there. But staying on site to have meeting? Nope.

The next day was a park day. We were supposed to mingle while visiting the parks. There were two starting times depending on your desire to get up early. Despite the fact that we had dinner together the night before (at multiple separate smaller tables instead of one big table – apparently the reservation was not arranged early enough), the morning launch times and meeting points were not set. So everyone woke up to text messages asking what the plan was. It took until 2 pm to get everyone in the same place.

By which time the main group (the point of the trip was for all the new people to meet the core team) had made plans for rides and shows, without consulting the rest of the group. So the idea of meeting new people just fell by the wayside. The main organizer had his own agenda it seemed. By evening, we all ended up at the big show, but sitting all over the place separately.

The next day was the Disney special treat day. Wanderkeep Travel had arranged for a behind the scenes tour of Disney. This is an awesome tour. I recommend it highly. But it is a normal tourist thing. Anyone can sign up for it. When I think of exclusive Disney treats, I remember one conference that took us under Space Mountain in Tokyo Disney to a special holding room so we could ride the coaster whenever we wanted. A door opened from our room to the front of the line. Or going to Epcot, walking in with no ticket, being led past all the tourists to a special viewing area for the finale show. Our viewing area had a bar and desserts. It started to drizzle, and a Disney employee appeared with free ponchos for us to wear and keep. Wanderkeep's 'special treat' is to sign up for a normal tour.

Which they screwed up. Again, the group was divided into two groups. They had failed to plan in advance to get everyone in our tour. And, yes, the whole group could have fit into one group. They just blew it. Of course, the old guard stuck together and the Wanderkeep newbies were cast off to group 2. If a new person had come just to meet the leadership, they would have been entirely disregarded.

Wanderkeep Travel does not know how to plan a good trip to Disney. They just don't get it. There are so many good agencies out there, why risk your event or trip with these people?

Finally, the boss of Wanderkeep Travel is personally clueless and rude. He has the silliest, mousiest voice known to man. Maybe he should try out to be a Disney character! I am sure he'd mess that up to!