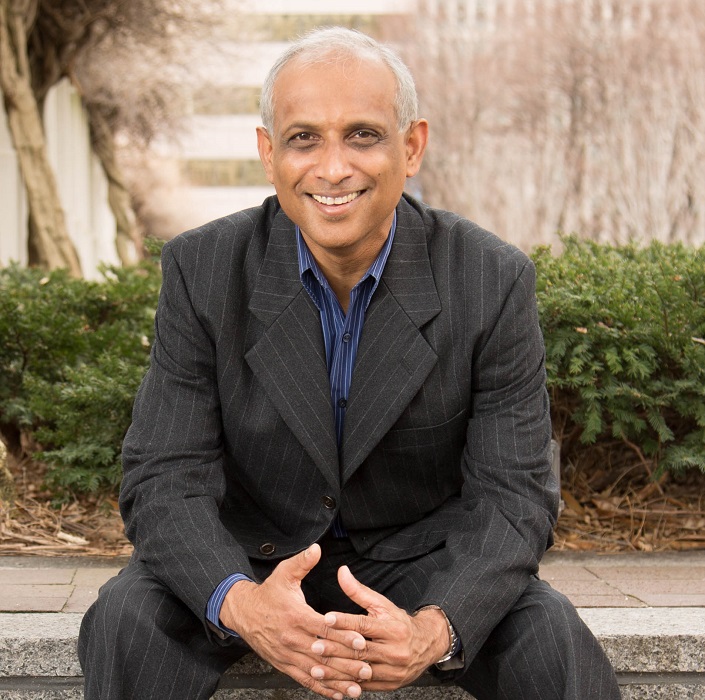 02 Oct

October 2, 2019 – Ambassador Dave Phillips, Writer Mary Bogest, Digital Transformations Tony Saldanha and Senior Care Mary Sue Patchett

"The audio file was removed when we switched hosts. Sorry. The cost was prohibitive. If you need the file, contact us and we will send it."
Dave Phillips – Former United States ambassador to Estonia – Entrepreneur – Investor

and

Mary Bogest – Authors of Come On, America: The Inspirational Journey of Ambassador Dave Phillips
The way I've structured my companies over the years is that people have
to run them. I can't run them. I'll invest in them and I'll understand the
product and how it fits into the industry, but I have to hire the right people.
Dave Phillips faced numerous physical challenges early in life, including the necessary amputation of a leg, before overcoming his obstacles and rising to business and political prominence. He approaches each day with courage and determination. This attitude, along with his business acumen and his concern for others, has led him to many faraway places and allowed him to work with national and international leaders as a former United States ambassador to Estonia, past secretary of commerce for his home state of North Carolina and chairman of the 1999 Special Olympics World Games. He is the recipient of numerous awards, but his most treasured one is the Choate Seal, which was first given to John F. Kennedy. Dave's strategic investments helped shape the International Furniture Market, which brings 80,000 visitors to High Point, North Carolina twice a year. He has also overseen the sale of three of his own companies on the New York Stock Exchange.
Mary Bogest has a popular newspaper column, "About Town," that is featured every Sunday in The High Point Enterprise. She has received innumerable awards, honors and honorary civic memberships for her writing, which highlights community needs, events, and eminent and extraordinary individuals. Mary hopes this new book will not only inspire a divided country to pull itself up by its bootstraps in these divisive times, but assure readers that even the greatest odds or most debilitating handicaps cannot keep them from success.

Tony Saldanha – President of Transformant
As Uber and Airbnb and everybody else have shown, the company
that finds a way to make that customer to supplier process
seamless is the company that wins.
Tony Saldanha is president of Transformant, a consulting firm specializing in assisting organizations through digital transformations. During his twenty-seven-year career at Procter & Gamble, he ran both operations and digital transformation for P&G's famed global business services and IT organization in every region of the world, ending up as Vice President of Global Business services, next Generation services. He is an advisor to boards and CEOs on digital transformation, a sought-after speaker, and a globally awarded industry thought leader. His new book is Why Digital Transformations Fail: The Surprising Disciplines of How to Take Off and Stay Ahead.

Mary Sue Patchett – Executive Vice President of Operations at Brookdale Senior Living
Mary Sue Patchett has over 30 years of senior care and housing experience serving in leadership roles. She became Brookdale Senior Living's Executive Vice President – Community Operations in November 2015. Prior to that, she served as Division President of the Company's southeast division since February 2013 and as Divisional Vice President since joining the Company in September 2011. Previously, Ms. Patchett served as Chief Operating Officer of Horizon Bay from January 2011 through August 2011 and as its Senior Vice President of Operations from March 2008 through December 2011. Prior to joining Horizon Bay, she was President and owner of Patchett & Associates, Inc., a management consulting firm for senior housing and other healthcare companies, from 2005 until March 2008. Ms. Patchett had previously served as Divisional Vice President for Alterra Healthcare Corporation for over six years and started in senior living with nine years in numerous leadership positions at Sunrise Senior Living. Ms. Patchett has served on numerous industry boards and is serving on the Board of Directors of Argentum and the Board of Directors of Florida Senior Living Association as its past chair. She holds a Bachelor of Business Administration degree from George Mason University.