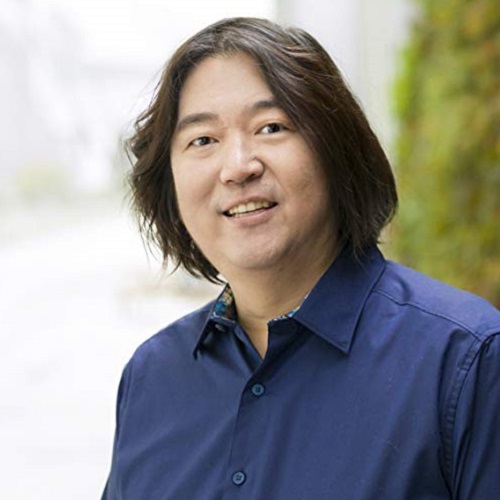 05 Sep

September 5, 2019 – Vinetta Project Vanessa Dawson, Innovation Kris Østergaard and Happy Money Ken Honda

"The audio file was removed when we switched hosts. Sorry. The cost was prohibitive. If you need the file, contact us and we will send it."

Vanessa Dawson – CEO and founder of The Vinetta Project
I really found that women lacked the networks, lacked the access
and there were stereotypes and biases against women that don't
allow us as much access to the capital we need to scale and grow.
Vanessa Dawson is a serial entrepreneur with experience in private equity, retail finance, and digital development. She has personal experience running, scaling, and offering seed funding to early-stage businesses. Vanessa launched her first startup in 2010, Evry, a platform that made it easy for people to crowdfund and organize group activities online. Currently, she runs The Vinetta Project, a venture which hopes to close the funding gap that prevents many female entrepreneurs from succeeding in the tech industry by making it easier for female entrepreneurs and investors to find and work with each other. Vanessa's work has been in INC, Business Insider, and CNNMoney's Upstart 30. Her articles on venture capital and technology are often featured in Forbes. Recently, Vanessa was elected to the National Women's Business Council, a non-partisan federal advisory committee that gives advice and policy recommendations to the SBA Administrator, Congress, and the President.

Kris Østergaard – Author of Transforming Legacy Organizations: Turn your Established Business into an Innovation Champion to Win the Future
and Co-founder and Chief Learning & Innovation Officer at SingularityU Nordic
If you have success, if what you are doing is working
really well, that can also foster complacency. 
Kris Østergaard is the co-founder and Chief Learning & Innovation Officer of SingularityU Nordic, Singularity University's Nordic branch. Kris is an internationally pursued speaker on the topics of innovation, corporate culture, and technology's impact. He is also a skilled researcher, with more than 15 years experience specializing in qualitative methodologies. He's a published writer, co-authored The Fundamental 4s – Designing Extraordinary Customer Experiences in an Exponential World, and authored Transforming Legacy Organizations. He co-founded DARE2, an experience design firm, accelerator program Thinkubator, and the co-working space DARE2mansion. Kris is a board member and angel investor for various startups and Fortune 500 companies.

Ken Honda – Best-selling Self-development Author of Happy Money: The Japanese Art of Making Peace with Your Money
Happy money is money that makes you smile when you
receive it and gives you joy when you spend it. So when
you feel joy, happiness, appreciation and gratitude,
that's a healthy relationship with money.
Ken Honda's successful accounting and consulting firm allowed him to retire at 29, when he planned on being a full-time dad to his newborn little girl. But observing other parents and their struggles with money made him understand the need to work again, this time as a guide and mentor to help others attain the peace with their finances that he'd found in his own life. He wrote the book Happy Money to inform people about the keys to financial happiness, and to help people gain a positive relationship with money for themselves. He observed that people who had a negative relationship with money, unhappy money, lived unhappy lives. Ken didn't want that for anyone, and so he works to teach others how to have happy money, and thus happy lives, by viewing money as a welcome guest that enters and leaves our lives, rather than as an item to be coveted. Ken Honda is now a bestselling self-development author in Japan, having sold over seven million copies of his books. He has been featured on the Entrepreneurs' Organization blog and Afford Anything Podcast.