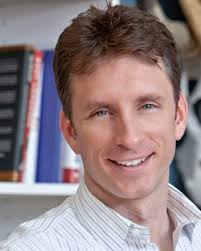 14 Sep

September 18, 2013 – Toilet Pumpkin Mike Michalowicz & Txts to All Sports Justin Cener

Will Broadcast September 18, 2013 on Liberty Express Radio

"The audio file was removed when we switched hosts. Sorry. The cost was prohibitive. If you need the file, contact us and we will send it."

Mike Michalowicz – Author of The Pumpkin Plan, CEO at Provendus Group,  

Mike says, "I am the CEO of Provendus Group, a business growth consultancy. As opposed to the traditional "assess & report" consulting model, Provendus Group uses a "one dial" approach that we have developed over the years. Our strategy reignites rapid growth in organizations, by leveraging your company's existing habits and culture. The result is change that is easy to implement, and brings significant growth to both the top and bottom line. I am also author of 'The Pumpkin Plan' and 'The Toilet Paper Entrepreneur'. BusinessWeek has called Toilet Paper Entrepreneur a business cult classic. My books have been translated into 10 languages. I have founded, built and sold two technology service based companies. My second company, PG Lewis & Associates, was sold in a public transaction in 2006.  I enjoy entrepreneurialism and gladly share experiences and advice with first time entrepreneurs. I am regularly invited to sit on both formal and informal advisory boards and have relationships with the angel and early-stage investment community."


Justin Cener – Founder & CEO at Crowd Seats 

Justin is founder and CEO of Crowd Seats, a really cool platform for sports ticket buying. It is the first and only flash deals site for sports tickets. Like Groupon (but successful) for sports tickets! Crowd Seats offers tickets to your favorite sporting events at 50-90% off with NO added fees! They help our partner teams drive revenue on otherwise unused inventory by creating a platform to sell last minute ticket inventory. Justin has done so many things right, so this interview is particularly useful for all students of best practices.