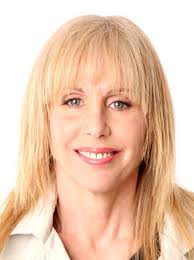 14 Sep

September 16, 2013 – "Celebritizer" Gayl Murphy & Non-Guru Brandon Pipkin

Broadcast September 16, 2013 on Liberty Express Radio
Gayl Murphy – "The Celebritizer!" Award-Winning Hollywood Correspondent, Media Trainer, Speaker, Author of "Interview Tactics!" 
When it comes to media, Gayl Murphy has done it all. No matter the medium, whether it is online, print, or otherwise, she has been on the reporting, interviewing, or interviewee side. Throughout her career she has interviewed over 15,000 public figures and has also been subject of countless high-profile interviews. She is now using her years of expertise to coach CEOs, PR professionals, and the like to deal with the media and boost their status to the celebrity level. Gayl has been featured on such networks as ABC, Fox, and many more in many different capacities. She is with us to discuss how to handle the media and stay out of trouble as you represent your business in its first several years.

This is round two for
Brandon Pipkin
on our show. The first time we had him on was on our New Year's episode which can be found
here
. He's been gracious enough to come on again to impart some of his wisdom about the pursuit of wealth and financial independence through your entrepreneurial efforts. What is the mindset of a millionaire? What are the most marketable skills to possess as a bootstrappers in today's world? We answer these and many more in this episode of School for Startups radio. This is going to be both educational and exciting, so make sure to check it out!