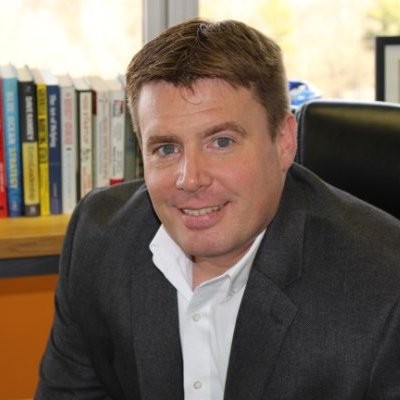 05 May

May 7, 2019 – Local Marketing Brian Saemann, Organizing your Finances Kevin Condon and Econ Update Richard Whitworth

"The audio file was removed when we switched hosts. Sorry. The cost was prohibitive. If you need the file, contact us and we will send it."

Brian Saemann – Founder of Local Marketing Hero
I think Google actually wants it to be difficult for you to get
high rankings so that you then spend money on ads. 
Brian Saemann has always been interested in having his own business but until a few years ago, he didn't take any real action to create one. He had his side hustles, an e-commerce website to sell bicycles online, and a site teaching people how to get bartending jobs.  But these things were always side hustles, a way to make some extra money while Brian was managing restaurants in fancy country clubs. ​One day, he had an epiphany. Brian realized the skills I'd learned to create e-commerce sites and to sell bartending e-books were in high demand by people with "regular" businesses. This became a SEO business and now a business teaching others how to set up local marketing businesses.

Kevin Condon – Head of Consumer Deposits and Small Business Products at Bank of America
Now that this year's tax season is behind us, it is really the right
time to organize, evaluate and maybe even restructure for budget. 
Kevin Condon, head of consumer deposits and small business products at Bank of America, shares key strategies to help entrepreneurs organize their finances. Additionally, as an expert in small business financial products, Kevin provides guidance on the newest products, tools and services that business owners can take advantage of to enhance their business operations and maximize their financial rewards. Kevin is responsible for product development & management for Consumer & Small Business Deposits, Small Business Credit Card and Small Business loans. He is also responsible for fraud policy across all products for Consumer & Small Business Banking. Kevin joined a legacy Bank of America company, LaSalle Bank, in 2000. He held roles in Corporate Development and Customer Experience before being promoted to Director of Product Management and Consumer Marketing for the retail bank in 2006. In 2008, he joined Bank of America's Deposits products team, holding multiple roles in Product Management and Customer Segment Strategy since that time. Before joining the bank, Kevin was a Partner at Oliver Wyman Consulting, where he focused on marketing solutions for clients across a variety of industries.

Richard Whitworth, AIF® ‐ Managing Director, Business Consulting, Cetera Financial Group
I think we are really hitting the growth stride as an economy right now.  
Richard Whitworth is Managing Director, Business Consulting for Cetera Investment Management. He manages a team of business consultants and subject matter experts, providing the strategic and tactical framework to assist the team in reaching its goal of helping Cetera's financial advisors with their advice‐centric growth and productivity objectives through the industry award‐winning Pentameter® process. Richard is frequently quoted in industry publications and speaks regularly at industry conferences. In addition, he sits on the Advisory Board of the San Diego Financial Literacy Center, a non‐profit dedicated to providing financial education to local students, low income and military families in the San Diego area.