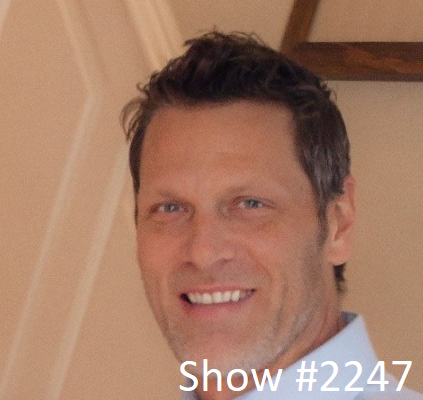 12 Jul

July 12, 2023 – Lucid Green Paul Botto and Fixing Work David Henkin & Thomas Bertels



Paul Botto – Co-founder and President of Lucid Green
The demands of the cannabis industry required us to find a way to
track things much more accurately with higher fidelity. We track
at the unit level. The codes that we put on each package are unique.
Paul Botto is the Co-founder and President of Lucid Green, a platform to reduce costs, increase transparency, and drive revenue for cannabis operators. Paul brings nearly 20 years of analytics and data technology experience. Starting in 1999, Paul helped build Urchin Software Corp into a leading online analytics provider, culminating in its acquisition by Google in April 2005. Paul became the Head of Google Analytics Sales and Consulting and his leadership contributed to the deep integration of Google Analytics strategy with AdWords, AdSense and Google Display ad sales, transforming the Google sales conversation from ad spend-focused sales to results-focused sales, adding well over $2B in incremental revenue by the time of his departure. Five years ago, Paul nearly lost his leg and actively sought natural alternatives to the massive amounts of opioids he was prescribed. His recovery inspired his entry into the cannabis industry and the formation of Lucid Green.





David Henkin & Thomas Bertels – Authors of Fixing Work: A Tale about Designing Jobs Employees Love
In this labor market, companies have to earn the commute. If you say you have to be in the office five days a week, that experience had better be worthwhile.
David Henkin is an accomplished executive and entrepreneur with a proven record of success in prominent global companies as well as start-ups. An expert in architecting and implementing innovative business strategies and solutions improving performance, profitable possibilities, and developing organizational capabilities through a collaborative-growth approach. The author of several books, he has taught in a top-rated university business school program while also serving as an innovator, consultant, and coach for corporate and nonprofit leaders in the areas of innovation, work design, business and technology, teams, and leadership among others. His work experience includes Chief Innovation Officer at Vertex (VERX), where he also served as Executive Vice President. In addition, he launched and led as General Manager their public cloud business as well as their managed services and outsourcing practice. David was a board member at Wheelhouse Analytics from startup through successful strategic acquisition. He served as Chief Operating Officer at Coates Analytics also from startup through successful strategic acquisition. Prior to that David was a Corporate Officer and Principal at Vanguard serving in their institutional and retail businesses, strategy, and technology. David moved to Vanguard from Accenture where he managed large, complex programs in their communications industry group.



Thomas Bertels is the President & Founder of Purpose Works Consulting. Thomas has 25 years of global consulting experience, working across industries on projects ranging from strategy design to operating model transformation. He is a recognized thought leader on operational excellence and process redesign. Prior to founding Purpose Works, Thomas was a founding partner of OXYGY/Valeocon Consulting. He started his career with ABB and AON. Thomas is based in Northern New Jersey and enjoys reading and music.