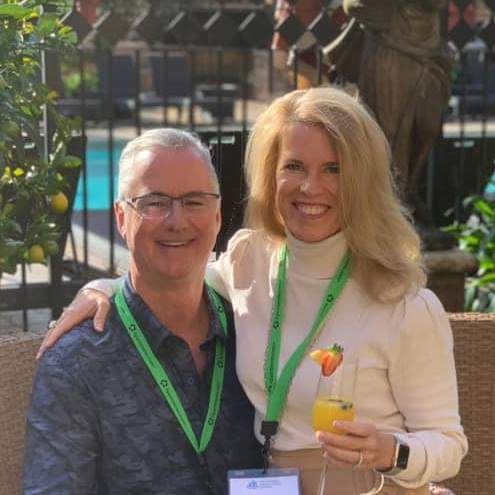 27 Jun

June 27, 2019 – RE Empire David & Leslie Shippy, Courage to Work Bill Treasurer and Fiscal Checkup Laura Adams

"The audio file was removed when we switched hosts. Sorry. The cost was prohibitive. If you need the file, contact us and we will send it."

David & Leslie Shippy – Real Estate Empire Builders and Authors of Money Matters for Financial Freedom: The Fast Path to Abundance in Life and Business
Anybody can follow this process. You don't have to have a ton of
money to do it. There is a path for everybody to get multiple
streams of income going.
David and Leslie Shippy work together to build, manage, and expand a growing real estate empire. Their joint real estate venture, Shippy Properties, consists of over 3,000 housing units and is valued at over $350 million dollars. David excels at business leadership, having demonstrated his aptitude leading successful design teams for PlayStation, Xbox, iPhone, and iPad, and others. He is a sought after speaker on the topic of real estate investing, and frequently appears on radio and television. Leslie Shippy holds degrees in sociology and social work, and is an expert on human development. She has used this knowledge to successfully run businesses for 25 years. Leslie is a frequent, expert speaker about real estate and apartment investing. Together, David and Leslie Shippy went from being a middle-class couple to obtaining financial freedom in just a few short years. The pair share their path, along with the wisdom and knowledge they gained, in their book, Money Matters for Financial Freedom: The Fast Path to Abundance in Life and Business. By following its pages and advice closely, they say anyone could become as wealthy as they've become.

Bill Treasurer – Workplace Expert and Author of Courage Goes to Work: How to Build Backbones, Boost Performance, and Get Results
If you are not extending yourself even to the point occasionally
failing, then how will you amount to anything?
Bill Treasurer is a workplace expert, courage pioneer, and author. As the founder of Giant Leap Consulting, he trains and consults companies, helping each team member build courage and become more innovative and effective in the workplace. His consulting business has bolstered the success of such companies as NASA, eBay, Lenovo, Saks Fifth Avenue, Spanx, the U.S. Department of Veterans Affairs, and the Pittsburgh Pirates. In his book, Courage Goes to Work: How to Build Backbones, Boost Performance, and Get Results, Bill identifies courage as a skill that can be improved with effort, and lays out a step-by-step guide to help individuals and companies become courageous contributers to their companies and communities.

Laura Adams – Financial Expert, Award-Winning Author, Media Strategist, PR Spokesperson, Podcaster & Speaker
Laura Adams is a personal finance expert, an award-winning author of the Money Girl series of books, and the host of Money Girl Podcast, a top show on iTunes since 2008. Laura is frequently featured on major news networks such as NBC, CBS, ABC, FOX, Bloomberg, NPR, The New York Times, The Wall Street Journal, The Washington Post, Money, Time, Kiplinger's, USA Today, U.S News, Huffington Post, Marketplace, Forbes, Fortune, Consumer Reports, MSN, and others as a financial expert. Her written and spoken words help everyday people make sense of financial complexities. Laura helps people understand money and progress towards a financially solvent, abundant future.