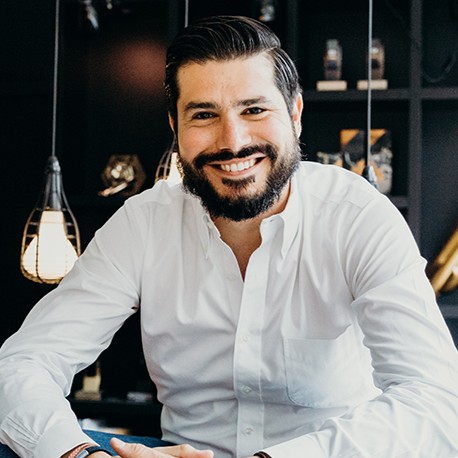 02 Jun

June 2, 2022 – Mr. Smooze Cody Lowry and eLearning w Sparkademy Alan Cabello



Cody Lowry – Divisional President of The Intermark Group and Author of Schmooze: What They Should Teach at Harvard Business School
Smooze is about harkening back to the days when we looked people
in the eyes, greeted them with a smile, our word was our bond and
our relevancy was not based on likes and looks.
Cody Lowry's story is an upbeat and hilarious one. But it wasn't always that way. His past knew poverty, abandonment, and a family that moved thirty-two times within a seven-year period. Yet today, he's a Pied Piper of positivity with advice for everyone on how to make each day count. Cody has been a successful marketer for thirty years, building a multi-million dollar ad agency from scratch. How did he overcome his past to achieve such success? He took on life with a unique perspective, executing bold ideas, making others laugh, and being ever mindful of the little guy. His advice will delight and inspire you. You'll read about his travels, his ups and downs, and even how he auditioned for Saturday Night Live. Cody Lowry is a man who's lived a lot of life and walked the walk, as they say. Now, he's here to show you the steps to take towards a better life for yourself.



Alan Cabello – CEO and Co-Founder of Sparkademy
Education is coming from a very old-fashioned way of thinking.
We are not thinking digitally. We still have a person standing
in the front of the room telling the children to be quiet and telling
them about physics. That thinking is 300 or 400 years old. It
doesn't make sense anymore!
Alan Cabello is the CEO and Co-Founder of Sparkademy, a digital-first institution, bringing scalable and measurable learning to the corporate world. Alan holds a Ph.D. from the Swiss Institute of Technology on Strategic Innovation, including a position as a Visiting Researcher at Stanford's d.school. He also holds an M.Sc. in Management and a Dip. Eng. in Mechatronics. His previous professional experience includes positions as General Manager at Adjoint, a blockchain fintech, and as Innovation Manager for Allianz corporate insurance. Currently, Alan is also a partner and co-founder of Spark Works, is an associate and lecturer at ETH Zürich, a business angel and sits on the board of different start-ups.