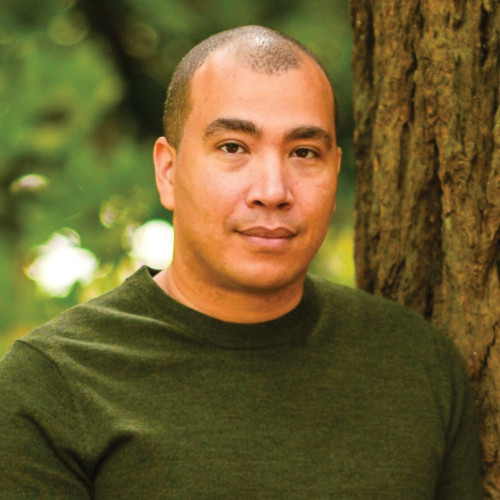 30 Oct

October 30, 2019 – Bezos Letters Steve Anderson, Productive Flourishing Charlie Gilkey and Bayer for Farmers Ray Kerins

"The audio file was removed when we switched hosts. Sorry. The cost was prohibitive. If you need the file, contact us and we will send it."

Steve Anderson – Wall Street Journal, USA Today & International Best Selling Author of The Bezos Letters – Authority on Risk & Growth – Read interview highlights here
I call Bezos the master of risk because he embraces risk. He uses risk strategically and intentionally knowing things could fail, but also knowing if they work, they could work really well.
Steve Anderson has spent his 35+ year career helping the insurance industry understand, integrate, and leverage current and emerging technologies. From business management systems to social platforms, Steve can analyze what's happening now and explain its implications for the future. For the last 20 years, he has crossed the nation speaking at places like SAFECO, AAA, Nationwide, as well as many state insurance associations. He provides keynote addresses, lectures, seminars, workshops, conference programs and individual company consultations on how to maximize productivity and profits using practical technology. Because he fine-tunes his ideas in the real-world organizations are faced with, Steve is one of the top technology consultants and speakers. He is on the faculty of credentialing organizations teaching thousands of insurance professionals and he is the Executive Editor of The Anderson Agency Report (TAAR), a monthly newsletter that is the ultimate cheat sheet for future proofing your agency, and is a writer/contributor to multiple publications. He is also a top ten Global InsurTech Influencer. His first book, The Bezos Letters: 14 Principles to Grow Your Business Like Amazon, deconstructs Jeff Bezos' 21 years of personal letters to Amazon shareholders through his unique lens of risk, providing readers with a guide on the key takeaways and principles that Bezos leveraged in turning an online bookstore into a trillion dollar company in just over two decades.

Charlie Gilkey – Business Growth Strategist – Speaker – Author
For startups, strap-ups and all the different variations of that, there are three basic things that you need to start thinking about with an idea. Does it generate cash flow? Does it build opportunities for my business? Does it create visibility for my business (i.e. marketing) and get me seen by the people that need to see?
Charlie Gilkey is an author, entrepreneur, philosopher, Army veteran, and renowned productivity expert. Founder of Productive Flourishing, Charlie helps professional creatives, leaders, and change makers take meaningful action on work that matters. His new book is Start Finishing: How to Go from Idea to Done. Charlie is the founder of Productive Flourishing, a website that helps change makers (creatives, leaders, and entrepreneurs) start finishing the stuff that matters. Productive Flourishing is routinely placed in the Top 50 websites for planning, productivity, creativity, and team development for creative folks. His most recent book Start Finishing: How to Go from Idea to Done helps people get their best work out into the world by identifying what matters most and overcoming challenges that get in the way of finishing your most important projects. In his previous book, Small Business Life Cycle, Charlie helps people navigate the unique lifecycles of small and micro-businesses so they can make better, more aligned choices about how to take meaningful action and drive their businesses forward. Charlie's work is widely cited across media outlets and is routinely featured, showcased, or highlighted in places like Inc., BNET, Time, Forbes, the Guardian, Lifehacker, and more.

Ray F. Kerins, Jr. – Senior Vice President, Head of Communications & Government Relations at Bayer Corporation
The opportunity for us, as good corporate citizens, to celebrate the American farmer, what they do to feed the nation and feed the world, is one of the reasons we signed up for the farm tour.
Ray Kerins is Senior Vice President and Head of Communications, Government Relations & Policy for Bayer U.S. Ray manages all communications, government relations and policy for Bayer Corporation. He oversees the Bayer U.S. Foundation and is a member of the Bayer U.S. Country Council. Ray is the recipient of many company and industry awards, including being named "2017 Outstanding In-House Professional Award" by PRWeek Magazine. Today, he is with us to share Bayer's commitment to US farming.

Highlights from Steve's Interview
Jeff Bezos started writing letters to shareholders in 1997, the first year they went public. So far, he's written 21 letters. Through research and really stumbling across these letters, I read a few of them, and then read more of them, and then literally read all letters as a single narrative, and was surprised and really shocked at how much great advice he had put in these letters, specifically on what he did to grow Amazon to what it is today.
A lot of public companies and their CEOs write letters to shareholders; there are very few that are worthy of attention. Most of the time, the letters are about what we did, what we did great, the numbers the prior year, those types of things. What really caught my attention with Bezos' is he laid out what I call his plan to grow Amazon hidden in plain sight. These are different, and I would put them in the same category as Warren Buffett. Many people literally wait for Buffett's letters to shareholders to come out, because there's so much wisdom and advice included there. I think, in the future, we will look at Jeff Bezos' in the same way. As I did my analysis, I came up with 14 principles that any business, I believe, can use to grow their own business like Amazon.
The principles are divided into what I call four cycles: test, build, accelerate, and scale. Those are the cycles every business goes through, whether you're a startup business or whether you've been around for a while. In the first test cycle, the first principle is encourage success or failure. The whole idea behind that is that there is a link between experimentation and failure. If, as a business, you're not experimenting, and you're not inventing on behalf of the customer, and you're not failing, you're not doing enough. That is counterintuitive. A lot of business owners think, "I gotta–I don't want to fail, I got to protect against that," when in his mind, and again, he says this in later letters, "If Amazon isn't growing the size of our failures as the size of our business grows, we're not going to make enough impact on the business." It's so counterintuitive to what most people think. And I've got to always say in the same breath, Amazon has an intolerance for incompetence. Every employee there, regardless of where they are, is always expected to bring their best. So this is not a tolerance for incompetence and failure. But when we experiment, by its very nature, you don't know the results, and it could be failure. If you know the result, it's not an experiment. The question is, what can we learn from it?
Most people don't know of one of Amazon's biggest failures, because it was such a failure. Amazon created and released a phone called the fire phone, and the reason most people don't know about it is that it was an utter failure. What's interesting is it was Bezos' pet project. He was the project manager on this; he was the one pushing it forward. It basically was a phone that allows you to shop easier on Amazon. Frankly, who wanted that? We already had the iPhone out, we already had the Android platform. And he came in and said, "I can do it better." Unfortunately, the market didn't agree with him. At one point, they tried to sell it for 99 cents, and still couldn't sell it. Here's the success. The same group that created the phone, in three or four years, created the Amazon Echo and Alexa, which are now the smart speakers that many people have in their home. It was a failure, but they were able to take what they learned and put it into what is going to be one of their runaway successes.
I think Bezos was aware that the game was changing. The whole reason he started Amazon is that he was a venture capitalist in New York City. He had a very well paying job with a firm there. And he ran across these statistics about the internet. The statistic that really caught his attention was that the internet was growing at 200-300% per year. He said, "That just doesn't happen. What would the business model be like if that continues, and if the internet is built up?" That's what caught his attention. He always wanted to start a business, and the internet was new and growing rapidly. So I think he had some of that desire. Did he know he was going to build Amazon? I don't think so. But he knew the components that would be required to build something like what Amazon became. That's where the principles come in. He experimented a lot. A lot of things failed until they worked, and when they work, they work great.
Another principle is bet on big ideas. Test, figure out what's going on, and then bet on these ideas. He has identified three big ideas in the Amazon Marketplace.
Allowing third party sellers to sell on the Amazon site was unheard of at the time it was put together. Amazon Prime got rid of the barrier to purchase of having to pay for shipping. That's also unheard of. In fact, most people at Amazon on his senior leadership team said we shouldn't do this, we're going to lose our shirts. He had a gut feeling that it was going to work because it was going to be better for the consumer and bring more people into the Amazon platform. The third is Amazon Web Services, the whole cloud computing stuff that now accounts for the majority of Amazon's profits. And he says they're actively looking for a fourth big bet. They start small, but they're given time to grow and build.
Something I talk a lot about in the book is this whole idea of going to space. Blue Origin is the company Bezos started in 2000. What's very interesting to me is that correlation or intersection of building a business and risk and taking risks. I call Bezos the master of risk, because he embraces risk. He uses risk strategically and intentionally, knowing things could fail, but also knowing if they work, they could work really, really well. His whole idea on space or Blue Origin is counterintuitive. But he is building the infrastructure for future generations to be able to build businesses based on being in space. He says Amazon was able to grow like it did, because the infrastructure was already in place. The internet was there, UPS was already there to deliver packages, there were already credit cards people could use to pay the infrastructure Amazon didn't have to build. Right now you can't start a space company in a dorm room, like Zuckerberg did with Facebook, but he wants getting to space to be as easy as possible and lower the cost. Frankly, he believes that most manufacturing should be done in space, and we should preserve the earth for what is best yet. I have lots of stories there, so I'll just pause here for a moment. I think the space connection with Bezos is a really interesting one. We explore that quite a bit in the book.
I agree with minimizing risk more than you realize. Risk is inherent. In anything we do, there's risk. Obviously, the insurance industry is built on the fact of helping you mitigate that risk by buying an insurance policy that transfers the risk over to an insurance company, an auto accident, a fire, a product that breaks and injures somebody, all of those are potential risks, and people are taking appropriate moves to mitigate that. However, I've also come to the conclusion that one of the biggest risks businesses face is not taking enough risk. There is this interesting balance, this teeter totter between too much and not enough. Because if you're not taking risks on developing a new product or figuring out what a customer needs next, then I'm afraid you're going to be like Sears and Kodak and Blackberry and some of those that didn't take the risk of expanding what they did. In fact, the biggest risk business faces just might be being successful, because then they start protecting what got them there, and they are not looking at where they need to go next.
Amazon does an amazing job of streamlining the customer experience and taking what I call friction out of the transaction. Meaning, if there's a problem, if there's a bump in the road, what can you do as a business owner, to make it easier for the customer? Amazon does that in all kinds of ways. The reason people buy on Amazon and go there is because it's so simple. The website just works. You click that button, and magically, in a day or two days, whatever you bought shows up on your porch. While there's a huge infrastructure that had to be created to make that happen. I would encourage anybody listening to go and tour a Amazon fulfillment center, there are many fulfillment centers across the United States that offer tours free, you can sign up, you go, and you can see what happens in there. It's fascinating, the technology, the automation, the focus on getting things to the customer as quickly as possible. One other quick example. Amazon Kindle, the electronic reader they released in 2007, Bezos says in his letters, that he had the audacious goal to reinvent books. And they did. I happen to travel a lot, so now I don't have to carry around big heavy books with me. The whole idea of a Kindle is that I can use it on any device, and it automatically syncs my last read location. It's called Whispersync. Now I don't have to worry about where I read, I can just read, and the device actually disappears. Just like a book, when you're in a book reading it, the book disappears, and you're in the pages and the story. Whispersync now also works with audio and Audible. So I can be listening to a book and go to my Kindle, because now I want to read and pick up exactly where I left off. It's huge complex technology, but it's all hidden from the reader. They have made complexity simple. That's a core idea for business growth.
I have seven grandchildren. The oldest is six, and it's fascinating for me watching them interact with Alexa to play a Python game or to do different things. It's interesting to see what will happen. I think that's where every business—I don't care what size—needs to pay attention, because as they get older, they're going to have expectations about access to information and products and services through voice. I think voice computing is certainly going to be a trend in the future. And again, if you don't pay attention to that, you could be left behind.
At thebezosletters.com/startups, for your listeners, there'll be a few extra things there. They can take a look at the books available everywhere books are sold, certainly online, Amazon, Barnes and Noble, as well as physical bookstores.
I think it's hard to argue Bezos hasn't been successful. What's interesting is, over the last few years, there's a lot of comments around Amazon and some of the big tech companies. He said he knows that, as they get bigger, they need to be looked at in a better light. I think he's willing and ready to change as necessary, and that's one of the things that impresses me the most, that he will change his mind. He has done that a number of times. So my grade's pretty high for him at this point. I give him a 10.
My point is that you made love Bezos or hate him. You may love Amazon or hate Amazon. But it's hard to argue that they haven't been successful. I think there are lessons to be learned there. You may not want to be another Amazon. In fact, that's fine. But I think he has done some things that are worthy of learning about, to see how they apply to your business. I certainly have learned a lot from reading what he's written, and my hope in writing the book is that others will be able to benefit and be able to filter what you want to use and what you don't want to use.