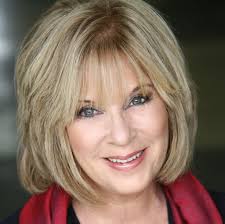 29 Aug

August 29, 2013 – Saintly Giver Cindy Laverty & Better Seller Chris Widener

Broadcast August 29, 2013 on Liberty Express Radio

"The audio file was removed when we switched hosts. Sorry. The cost was prohibitive. If you need the file, contact us and we will send it."

Cindy Laverty – Founder of The Care Company,  Radio Talk Show Host, Author of Caregiving: Eldercare Made Clear & Simple and a Public Speaker

In our opinion, Cindy has a get into Heaven free card! She is a caregiver consultant and she helps family caregivers learn creative ways to care for a loved one without losing their lives. When someone says YES to being a caregiver, it can be a life-changing process. Cindy agreed to care for her ex-husband's ill and aging father 15 years after their divorce. It was anything but easy. Now, Cindy helps others with these difficult circumstances. She learned the hard way, and today, she coaches caregivers through the process. Cindy saves caregivers time, wasted energy, and she keeps them sane!  This work became the foundation for The Care Company, a place for caregivers to come and receive support, guidance and training.  She is also author of "Caregiving: Eldercare Made Clear & Simple"  and a Public Speaker. Her goal is to create a nation of Empowered Caregivers, one person at a time! Great information for anyone planning to live past 50!

Chris Widener – NY Times & WSJ Best-Selling Author & Speaker

Chris is leading a new generation of personal development and leadership experts. His life-long driving question is: "Why is it that some people succeed in leadership and sales and other people don't?"  For over two decades now, Chris has answered that question for audiences at Microsoft, General Electric, Cisco Systems, and the Harvard Business School.  He has given over 1,200 presentations to audiences as large as 20,000 people and he has shared the stage with US Presidential candidates, nationally known television news anchors, best-selling authors, and professional athletes. Chris will teach your attendees how to lead better and sell more by gaining trust, respect, admiration and loyalty from those they work with! Also an author, Chris is a NY Times and Wall Street Journal best-selling author of numerous books including "The Art of Influence", "Leadership Rules" and "The Angel Inside: Michelangelo's Secrets for Following Your Passion and Finding the Work You Love".