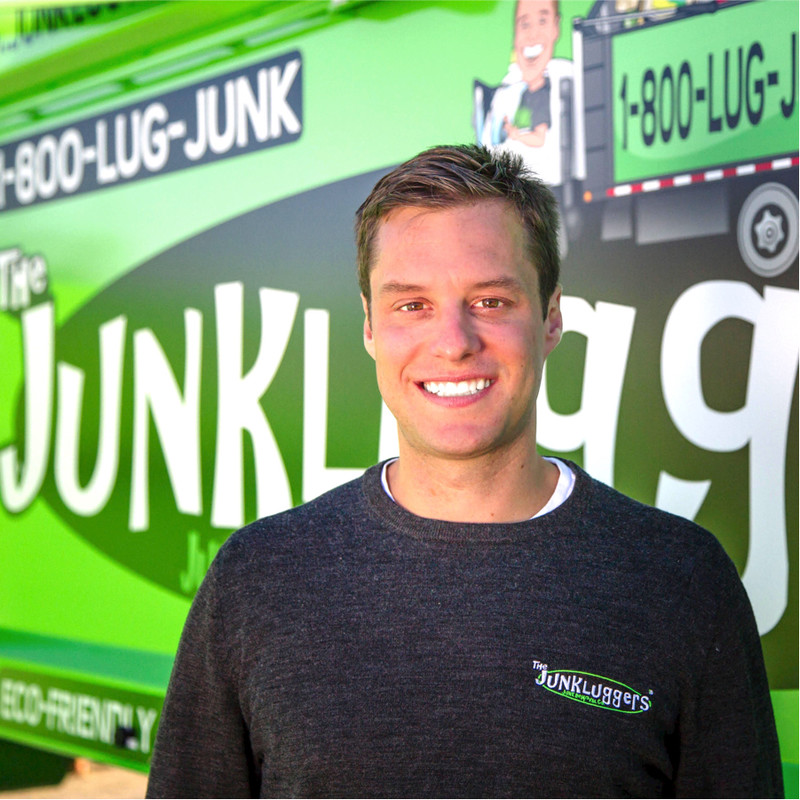 22 Aug

August 22, 2019 – Junkluggers Josh Cohen, Joorney Bplans Benjamin Jarmon and Cetera's Matt Logan

"The audio file was removed when we switched hosts. Sorry. The cost was prohibitive. If you need the file, contact us and we will send it."

Josh Cohen – Founder and CEO of Junkluggers
If someone wants to franchise their business and do it right, you really
should have a million dollars in the bank. Not just for getting started,
but for getting to royalty self-sufficiency.
Josh Cohen is the Founder and CEO of Junkluggers, a company he started in his mother's Dodge Durango, and ultimately built into a multi-state operation. Junkluggers removes the junk you have lying around, lowering your stress and helping you streamline your environment for maximum productivity. But Junkluggers don't just remove your waste, they also sort through the objects and repurpose them by donating appropriate objects to charities. Even useless items are sent to have their materials recycled, rather than dumped in a junkyard. Junkluggers lets you you manage the clutter in your life and work, while helping the planet and those in need.

Benjamin Jarmon – Founder and CEO at Joorney – Business Plan – Pitch Deck – Financial Model Expert
Our secret was in wanting to push past the cost of hiring people
full time and really wanting to go with the volume strategy.
Benjamin Jarmon is the CEO of Joorney, an Inc. 5000 company that helps immigrants with business plans and business visas entering the U.S. Benjamin is an expert on immigrant startups and also on how businesses in the U.S. can help in that community (and build their business themselves). Immigrants play a foundational role in the startup community here.

Matt Logan – Cetera Financial Group Advisor, Financial Literacy Speaker
I could do a great job managing someone's money, but if they're up
all night not sleeping because there is too
much volatility, I'm not really doing a great job.
Matt Logan is an certified financial planner within Cetera's group network of financial advisors. He believes in building a strong relationship with clients, so that their financial needs are thoroughly known and met. Matt is a frequent speaker on the importance of financial planning, working to demystify the often ignored topic of financial literacy.