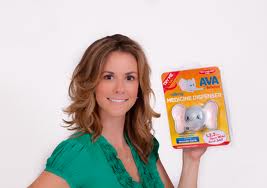 19 Aug

August 19, 2013 – First Shark Tank Winner Tiffany Krumins & Forbes.comer Richard Finger

Broadcast August 19, 2013 on Liberty Express Radio

"The audio file was removed when we switched hosts. Sorry. The cost was prohibitive. If you need the file, contact us and we will send it."

Tiffany Krumins- Founder and CEO of Ava the Elephant

Tiffany Krumins has found a way to make medicine appealing to young children, saving time and headaches for parents everywhere! Many know Tiffany from her time on ABC's Shark Tank, and it worked out for her pretty well to say the least. In fact, she walked away from  the Shark Tank as the first woman to receive an investment from none other than Barbara Corcoran! Since then, she has been building Ava the Elephant by leaps and bounds. She has even developed a second product that makes taking childrens' temperature as painless as giving them their medicine with Ava!

Richard Finger – Forbes.com Author 
Richard has been on the show before to talk about CEO pay and other topics. Today, he shares his insights into immigration. And interestingly, he looks at from an economic standpoint. How much will it really cost per person to build a fence? To send Illegals back to Mexico? A serious topic and a new way of looking at it!