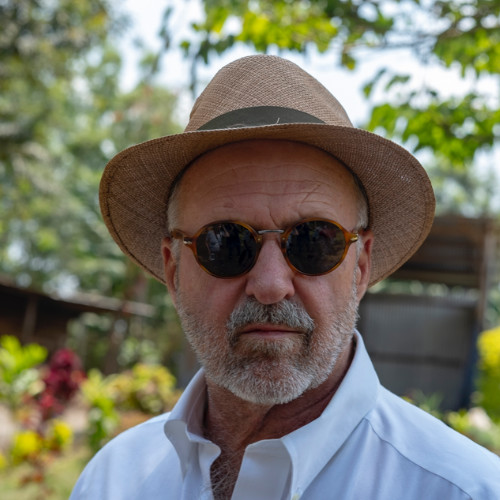 15 Jun

June 19, 2019 – Pastor Entrepreneur Stephen David Leonard, Adobe AI Chris Duffey and Fourth Courier Timothy Jay Smith

"The audio file was removed when we switched hosts. Sorry. The cost was prohibitive. If you need the file, contact us and we will send it."

Stephen David Leonard – CEO of Stephen David Leonard and Lisa Leonard Designs
We are big fans of counseling and therapy. A lot of people get nervous
when you talk it these things, but the resources can benefit a lot of
people, even if you think its not that bad.
Stephen David Leonard is a veteran pastor, entrepreneur, and organizational leader. Stephen has spent two decades in his pursuit of understanding the design of his own life. After serving for ten years in pastoral ministry, Stephen stepped into a new phase of living his faith in the marketplace as an entrepreneur. Under his leadership as CEO, Lisa Leonard Designs quickly grew from his wife's hobby business at the kitchen table to a multimillion-dollar company employing 150 people and operating globally. He has since expanded their business, including founding the rapid growing Stephen David Leonard brand launched in 2017. His education, pastoral experience and business success couldn't shield him from the real-life struggles of having a son with a severe disability, depression, business stress, and a marriage crisis. He came to realize there are no easy answers. As he faced these struggles, he began to read God's word with a new perspective. Living by design means engaging with honesty, facing struggles head on, and being willing to not have it all figured out.

Chris Duffey – Strategic Development Manager at Adobe and Author of Superhuman Innovation: Transforming Business with Artificial Intelligence (Kogan Page Inspire)
The goal of super human innovation is to showcase the
immense opportunity for organizations, individuals,
and ultimately humanity with the opportunities around A.I.
Chris Duffey spearheads Adobe's Creative Cloud strategic development innovation partnerships across the creative enterprise space. Chris and his work have been profiled by The Wall Street Journal, The Guardian, Inc., Adweek, Adage, Cheddar, The Mirror, The Drum, Campaign, CMO.com, NYPost, Business Insider, and have been featured by Google, McKinsey and Wharton in their digital marketing book. Chris also serves on Rutgers University Data Advisory Board and the Board of Directors for Association of National Advertisers ANA NY. Prior to Adobe Chris was an award-winning executive creative director, speaker, author and AI and mobile technologist. Business Insider named him as one of 'the industry's leaders on the top issues, challenges and opportunities in the fast-changing world of mobile marketing.' Chris's keynotes have received more than 50 million impressions. His sessions have been reported around the world by Access Hollywood, Extra, OK magazine, Hello, People, the Daily Mail, NYPost, Adweek, and The Drum.

Timothy Jay Smith – Author of The Fourth Courier: A Novel
I have learned that writing a screenplay really is a great
editing tool for a novel.
Raised crisscrossing America pulling a small green trailer behind the family car, Timothy Jay Smith developed a ceaseless wanderlust that has taken him around the world many times. En route, he's found the characters that people his work. Polish cops and Greek fishermen, mercenaries and arms dealers, child prostitutes and wannabe terrorists, Indian Chiefs and Indian tailors: he's hung with them all in an unparalleled international career that's seen him smuggle banned plays from behind the Iron Curtain, maneuver through war zones and Occupied Territories, represent the U.S. at the highest levels of foreign governments, and stowaway aboard a 'devil's barge' for a three-days crossing from Cape Verde that landed him in an African jail. Tim brings the same energy to his writing that he brought to a distinguished career. As a result, he has won top honors for novels, screenplays and stage plays in numerous prestigious competitions. He won the Paris Prize for Fiction (now the Paris Literary Prize) for his novel, A Vision of Angels. Kirkus Reviews called a second novel, Cooper's Promise, "literary dynamite" and selected it as one of the Best Books of 2012. Fire on the Island won the Gold Medal in the 2017 Faulkner-Wisdom Prize (for unpublished novels). Another novel, The Fourth Courier, set in Poland, will be published in spring 2019 by Skyhorse Publishing. Tim was nominated for the 2018 Pushcart Prize. His short story, Gaza Journal, was a finalist for the 2017 Exeter Story Prize. His stage play, How High the Moon, won the prestigious Stanley Drama Award, and his screenplays have won competitions sponsored by the American Screenwriters Association, WriteMovies, Houston WorldFest, Hollywood Screenwriting Institute, others. Tim is the founder of the Smith Prize for Political Theater.