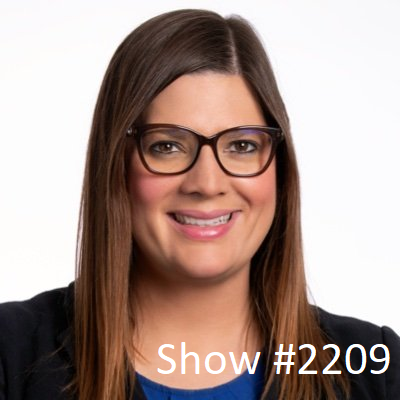 27 Apr

April 27, 2023 – Bubble 3.0 David Hay and 2 Hour Design Sprints Teresa Cain



David Hay – Co-Chief Investment Officer & Partner at Evergreen Gavekal
I would emphasize real assets, things that central banks can't print.
I particularly love oil as an investment, which is very out of favor
right now. I think the shortages are going to get more and more acute.
David Hay is the Co-Chief Investment Officer & Partner at Evergreen Gavekal and the host/author of the Haymaker newsletter. David has been helping clients build their financial legacies for more than 40 years and has also helped build Evergreen Gavekal into a business that has nearly $4 billion in client assets under management. He is an expert on the financial markets and can often shed light on overlooked segments of the economy. He issued advance warnings about the late 1990s tech bubble, the early 2000s housing bubble and, most recently, what he believed to be history's biggest financial bubble that hit a climax in 2021. David Hay acquired the majority interest in Evergreen Gavekal (at the time, Evergreen Capital Management) in 2002. He continues to serve his long-time clients and acts as Co-Chief Investment Officer with special emphasis in macroeconomic research. David has been employed in the securities industry since 1979 when he joined Dean Witter Reynolds, now Morgan Stanley. He rose to the position of Senior Vice President in 1983. In 1985 he was the youngest member to be elected to Dean Witter's elite Chairman's Council. David and his team joined Smith Barney in 1990 and were instrumental in establishing the Portfolio Advisory Program. Fulfilling the positions of Senior Vice President, Senior Portfolio Manager and Director, David also served on the Smith Barney Directors Advisory Group, gaining valuable experience in merger integration and client service enhancement. In 2022, David released his highly anticipated book, Bubble 3.0: Who blew it and how to protect yourself when it blows apart. The book explores why he believes the financial markets are headed toward a third iteration of past market rotations. Accordingly, he believes there are a number of investment areas/asset classes poised to benefit from what he has begun referring to as "The New World Disorder".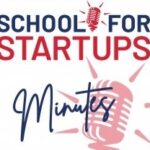 SFS Minute 171: The UPS Indicator






Teresa Cain – Director of Trevipay and Author of Solving Problems in 2 Hours: How to Brainstorm and Create Solutions with Two Hour Design Sprints
Figma Fig Jam is an online collaborative whiteboard tool for online
brainstorming. There is a free template there called two hour design
sprint by Teresa Cain for you to utilize.
Teresa Cain is an author, speaker, entrepreneur, and technology executive with over 15 years of overseeing global product and user experience teams. Teresa has diverse experience leading product management, product design, research, strategy, and innovation for digital solutions and as a consultant for startup technology firms. Teresa is the Director of Product, UX, and Design at TreviPay, where she drives vision, strategy, and UX for multiple FinTech products and teams. She is the Founder of Lucid Startup Consulting where she coaches startups and serves as an advisor for Central Exchange, a women's nonprofit, and DevStride, a project and portfolio management solution. Teresa is the instructor of the highest-rated and bestseller course for design sprints on Udemy, 2-Hour Design Sprints: Learn how to solve problems and design products in just 2 hours vs. 5 days using Figma FigJam. Her book Solving Problems in 2 Hours: How to Brainstorm and Create Solutions with Two-Hour Design Sprints was released in April 2023 and has been awarded Best Seller and #1 New Release in Business Technology Innovation, Strategic Management, and Market Research Business books. Teresa regularly speaks at conferences on design thinking, customer experience, and product innovation. Teresa received a prestigious Emerging Scholar Award in 2023 from the International Conference on Design Principles and Practices including presenting her research "Putting Into Practice Evolving Design Thinking Methods at Technology Firms: The Evolution To 2-Hour Design Sprints." She was also a 2022 Women in IT Summit & Award Series Finalist for Advocate of the Year.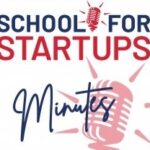 SFS Minute 172: Figma Fig Jam