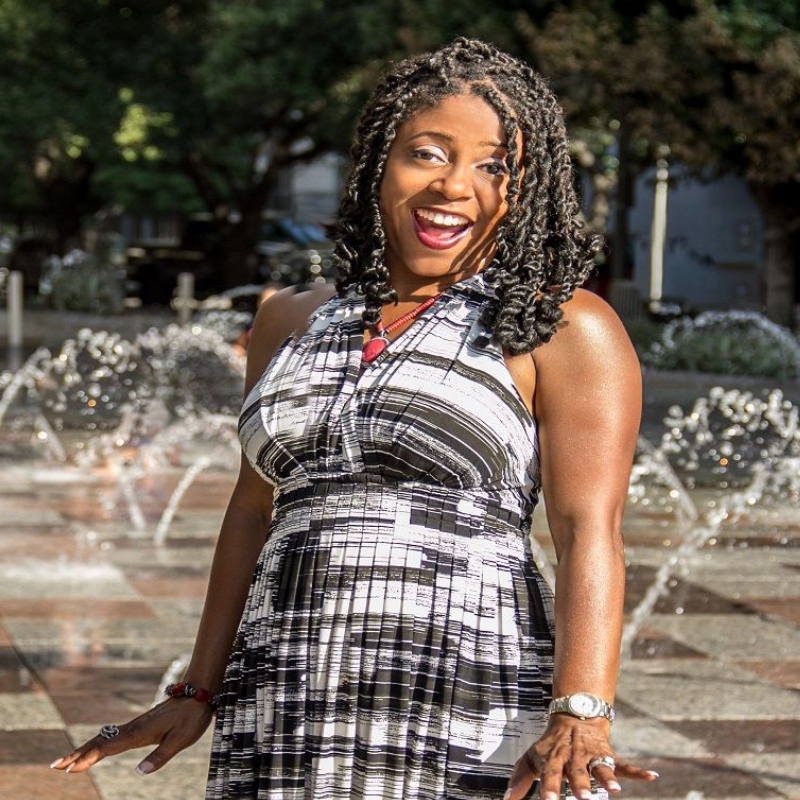 13 Aug

August 14, 2019 – SWAG Branding Rachel Wilson Thibodeaux, Mgmt Mess Scott Miller and Thriller David Bruns



Rachel Wilson Thibodeaux – Founder and CEO of SWAG Strategy Solutions, Brand and Marketing Strategist, Award-Winning Speaker
Your brand is how others see you and what they think about, so I
absolutely believe you can be a one person, two person, or three
person business, and you absolutely have a brand.
Rachel Wilson Thibodeaux spent 17 years working in sales, consulting, and relationship and asset management for corporate America before jumping off the entrepreneurial cliff. Now she is an award-winning speaker who uses her 'Brand. Sell. Profit.' technique to help business owners clarify their brand and market their content effectively. As a Strategic Women Achieve Growth (SWAG) strategist, she works as a coach and consultant to help brands crystallize their identity and maximize each opportunity to increase profits. She is the author of two books, Destination Greatness: A Guide to Stepping Out of Your Uncomfortable Comfort Zone, and Brand Sell Profit: Slay Your Brand, Sell Like a Champ, and Profit Like a Boss!



Scott Miller – EVP of Thought Leadership at FranklinCovey, Podcast Host, Writer for Inc. magazine and Author of Management Mess to Leadership Success: 30 Challenges to Become the Leader You Would Follow
Great leaders, leaders that are moving from mess to success, don't
have to be the smartest person in the room. Instead of being the genius,
they are the genius maker. They are humble enough to know that
their job is to draw out the talent in other people.
Scott Miller has been with FranklinCovey for more than twenty years. After many years as their Chief Marketing Officer, he now serves as their Executive Vice President of Thought Leadership, where he expands the reach of FranklinCovey's renowned speakers and authors, and is responsible for the company's speakers bureau, book and media publishing, public relations, and more. He hosts two radio shows. One is Great Life, Great Career with Scott Miller on iHeart Media's KNRS 105.9, a weekly program. He also hosts On Leadership with Scott Miller, a weekly webcast, podcast, and newsletter on leadership featuring interviews with some of the biggest names is business. He is a leadership columnist for Inc. magazine, and the author of Author of Management Mess to Leadership Success: 30 Challenges to Become the Leader You Would Follow, an entertaining and enlightening book featuring thirty actionable tips, along with stories to drive the points home.



David Bruns – Former Navy Officer, Former Tech-Sector Executive, Author of Rules of Engagement: A Novel
David Bruns began his career as a commissioned officer in the US Navy, battling Russians from a nuclear-powered submarine in the Atlantic Ocean. He saw the conflict through, only leaving the Navy when the USSR collapsed. He then spent two decades as an itinerant executive in the high-tech sector of the corporate world, including one stint with a Silicon Valley startup. After experiencing the violence of war and the cutthroat world of cutting edge business, David transitioned to writing fiction. He wrote the Dream Guild Chronicles and INVINCIBLE independently, and co-authored many others. He also writes short fiction that's been featured in Compelling Science Fiction, Beyond the Stars, and Future Chronicles. Being a writer sounds like a radically different path, but David has been astounded by the similarities to his previous career. He continues to have a production schedule, worries about cash flow, and invests plenty of time marketing his product to current and future readers.