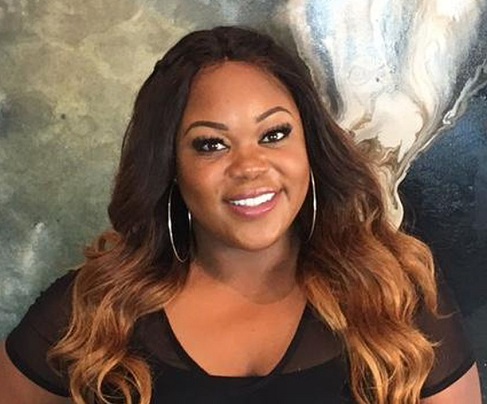 06 Feb

February 6, 2019 – Black History Month – The Shade Room Angelica Nwandu and Teen Entrepreneur Zandra Cunningham
Angelica Nwandu – Founder of The Shade Room
With social media, African-Americans now have a more equal
playing field. The barriers to entry are lower. 

You have to do something that you would do for free.
Angelica Nwandu developed a passion for writing that has lead to one of the fastest growing Black Entertainment Websites, The Shade Room. She was just named one of Forbes 30 under 30 in Media. She is a 2014 June and May Sundance Screenwriter Fellow, as well as a 2014 Time Warner Fellow. More recently, TIME Magazine named her "30 Most Influential On the Internet." Other accolades include NBC Black 28, TechCrunch Female Founders Of The Year, Good Housekeeping Magazine's "Awesome Women Of The Year," Marie Claire Magazine's "New Guard – 50 Most Influential Women In America," Cosmopolitan Magazine, New York Times, LA Times, Buzzfeed, Huffington Post and more.

Zandra Cunningham – Founder of Zandra By Azariah's Innocence

Zandra Azariah Cunningham is a 16 year old entrepreneur from Buffalo, NY. Her fascination with entrepreneurship began when she was 9 years old. It was a result of her dad's refusal to buy her beloved lip balm. His "NO" forced her to do the work and make her own. With the assistance of her family, her newfound appreciation for entrepreneurship, and focus, she started her business, Azariah's Innocence, a few days shy of her tenth birthday. Her first products, lip balms and whipped shea body butters, were sold at local farmer markets in the summer of 2010.  She started with lip balms and body butter because these were products that she frequently used herself. Her mission to make products that smelled good and kept her skin soft without irritating it.