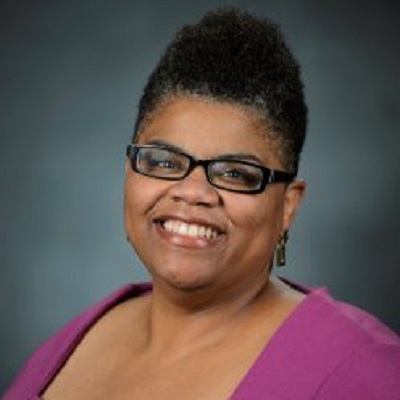 05 Feb

February 5, 2019 – Black History Month – Banking on Freedom Dr. Shennette Garrett-Scott, Livful Hogan Bassey and Gathering Spot Ryan Wilson
Dr. Shennette Garrett-Scott – Assistant Professor of History and African American Studies at the University of Mississippi
Dr. Shennette Garrett-Scott is a historian who focuses on black women in insurance and banking. Her new book Banking on Freedom: Black Women in U.S. Finance Before the New Deal tells the story of the Independent Order of St. Luke (IOSL), a secret society started by a free woman of color before the Civil War. The IOSL opened a bank in 1903 that operated as the longest operating, black-controlled bank until its sale in 2011. It is the first history of the insurance and banking industries that focuses on black women, tracing how they saved, lent, and invested from the Civil War to the Civil Rights era. The book stresses how U.S. financial markets and institutions shaped and were shaped by racial and gendered notions of risk and citizenship. Financial institutions controlled by black women force a reconsideration of political power and civic virtue, economic values and practices, and cultural meanings of wealth, prosperity, and opportunity. She is an Assistant Professor of History and African American Studies at the University of Mississippi. Her publication 'The Hope of the South' won the Texas State Historical Association's Carroll Award for Best Article.

Hogan Bassey – Founder at LivFul, Inc
Hogan Bassey  is creator of AKIVA wipes and LivFul mosquito repellent. LivFul creates products that allow people to live life to their fullest without the worries of nasty bugs. The company exists to enable millions in under-served communities to live healthier by designing life saving products, bringing them to the world through a business model that transform communities. Currently, they're focused on mosquito and bacteria borne disease prevention. LivFul also serves the communities by contributing 10% of net profits to community development projects. They created AKIVA, an enhanced mosquito repellent and antiseptic wipe that prevents from mosquito and bacteria born diseases.
Ryan Wilson – Co-founder & CEO at The Gathering Spot
Ryan Wilson is CEO and Co-founder of The Gathering Spot. Ryan and his co-founder T.K. Peterson identified the need for a home for all types of professionals to have a private membership experience that supplements their business and social interests. The Gathering Spot was created in 2014. They were frustrated they could not find a business gathering spot for all people, at all points in their careers, with a unique mix of activities. As CEO, Ryan is responsible for the club's management and strategic vision. A lawyer by training, Ryan went on a search for the right market and knew Atlanta was perfect. After two years of raising capital, planning and real estate searches, they found a perfect home just west of downtown Atlanta. The Southern Railways company first established the complex in 1911, as a turntable rail yard. The Gathering Spot is now housed inside of a historical railroad landmark, and opened its doors in March 2016. It quickly established itself as a home for Atlanta's creators, entrepreneurs, executives, artists and forward thinkers.  The venue offers a full restaurant and bar, office spaces, meeting spaces, and great events.