04 Feb

February 4, 2014 – Michael Fensterstock & SBA PR Show
Michael Fensterstock and his wife Melissa went on honeymoon and discovered their new business venture. Their
 first product is Aromaflage, a beautiful perfume fragrance that doubles as insect repellent. Bringing in components from Africa, Europe, and Asia, the couple are building a new brand and trying to help their many native suppliers as much as possible. The product is inspired by ancient Asian practices involving natural oils to protect themselves from insects. They use
 silken vanilla, exotic orange, 
cedar wood
, and nourishing Vitamin E to make the outdoors bug free! Their custom-made bottles are designed in France using the finest glass and are decorated with 24 karat gold. The travel friendly pouch comes from Kenya and supports local artisans. Great stuff!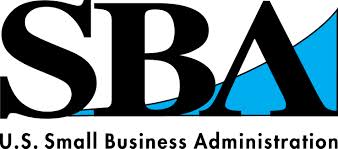 Mark Gibson, Public Affairs Officer for the Small Business Administration – Highlight Here
Mark Gibson joined the SBA in November 2012, and he quickly realized a lack of instruction in communications and communications planning in so many small businesses in the state. He worked to build a team of PR/Communication professionals to develop  a rock solid curriculum. Their first event attracted an amazing 158 people and was a huge success. Congratulations to Mark!! He has been a long time show supporter by sending great SBA guests for us  to interview. Mark says that other PR events will be coming soon, and we will be sure to let you know about them.
Cier Black of CierB Owner/Principal of Cier B. Public Relations
Cier Black was one of the great speakers for Mark's SBA event and joins him for the second half of the show. Her PR firm is considered "Atlanta's chic boutique" and she focuses on non-profit organizations and the small business market. Cier has expertise in community outreach and identity branding, and her mission is to give her clients the platform that they need to grow. Thanks so much Cier for being a part of the great SBA program and a part of the show. She gives some great advice on PR that you won't want to miss.
Mitch Leff, President of Leff & Associates
Mitch left is the third part of our PR triumvirate. His company offers clients a full range of public relations services, with a specialty in strategic counsel and program development. They work in partnership with clients to achieve results in alignment with business goals. Mitch says, "All public relations activities should be targeted to support specific company objectives." His team has more than 30 years experience and has secured coverage in media including USA Today, CNN, the Atlanta Journal-Constitution, Atlanta Business Chronicle, the Wall Street Journal, Bloomberg, and the AP.  Cier and Mitch will both be back soon for individual interviews with more great PR tips.